Liga MX assembly addresses 'glut' of foreign players
Gradual reduction of foreign players approved by team owners; sale of Querétaro franchise sanctioned.
Yesterday we took a closer look at news that emanated from last week's Liga MX Owners Meeting, specifically the disaffiliation of Veracruz and action taken to strengthen fiscal accountability.
League owners also discussed a petition backed by national team manager Gerardo Martino to reduce the number of foreign players in Liga MX. They also approved the transfer of team ownership of the Querétaro franchise. There were also several administrative changes at the executive level.
The issue of the number of foreign players has been a problematic one for Liga MX. Owners have regularly given lip service to the notion that they want to promote and facilitate the development of young players. However, in reality teams regularly sign foreign players – especially from South America – and prefer to recoup their investment by getting their "big-money players" onto the field.
Throughout 2019, teams were allowed to have 12 foreign players on their roster and nine could be on each game-day roster. Only five teams – Atlas, Tijuana, Necaxa, Puebla and Toluca – filled all 12 spots allotted for foreign players. Oddly enough, Atlas also led the league in 20/11 minutes and total number of U-23 players who saw the field during the season.
League bylaws – the so-called 20/11 rule – also require teams to use Mexican youngsters (age 23 years and younger) for a minimum amount of time each season. Teams that fail to meet the required minutes can be stripped of points for the sake of relegation.
Some owners have opposed the rule – revived for the Apertura 2018 season after it had been dropped in 2011 – since it was first installed in 2005 by claiming games "are less entertaining" if players are learning on the job. But among the players who benefited from the 20/11 rule are Andrés Guardado, "Chicharito" Hernández, Héctor Moreno, Miguel Layún and Néstor Araujo, among others.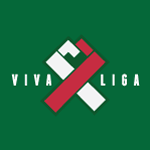 All the teams met the parameters of the rule (1,000 minutes total, spread across 18 games) during the Apertura 2019 season. The hope is that the U-23 team – the squad that will be used to qualify for the 2020 Olympics. Incidentally, the Concacaf qualifiers will be held in Guadalajara in March.
Liga MX officials also established guidelines for Mexican-American players, and how they would be regarded under the foreign players rule. Basically, if a Mexican-American player (or any foreign player) had come up through the academy system of a Liga MX team, they could be counted as a Mexican player. If they had developed via MLS teams through their age 18 season, they would be registered as a foreign player.
But these rules have not had the desired effect. More foreign players were registered by Liga MX teams for the Clausura 2019 than the prior season as 39 new foreign players were acquired during the brief winter transfer window. Another 53 foreigners debuted in Liga MX during the Apertura 2019.
El Tri manager "Tata" Martino submitted a petition for consideration that was backed by Mexican Soccer Federation president Yon de Luisa – a maximum of 10 foreign players per team and a maximum of 5 on the field at the same time.
Martino did not get what he wanted, however. The result of the Dec. 3 assembly was to gradually reduce the number of foreigners beginning next summer. For the 2020-2021 seasons, each team will be allowed a maximum of 11 foreign players and 9 on game-day rosters. For 2021-22, those numbers would be reduced to 10 and 8, and for the 2022-2023 season down to 9 and 7.