Does Cardozo get the heave-ho if Chivas lose Clasico?
Mexico's Super Clásico takes place at Estadio Akron Saturday night as América travels to Guadalajara to tangle with the Chivas.
The America Aguilas and Guadalajara Chivas will take the field to do battle for the 231st time tonight only 4 days after America won its 83rd Super Clásico in a Copa MX tilt, putting pressure on Chivas coach Jose Cardozo to win. The Chivas have 74 wins in the Clasico and there have been 73 draws.
Coming off a tough loss to Necaxa in a Week 1 make-up game on March 5, America caught a breath of fresh air last weekend when Sebastian Cordova scored late to secure a 1-0 win over Puebla. It was Cordova's second game-saving goal in the Aguilas' last three games (he scored a late equalizer to salvage a 2-2 tie against Morelia on Matchday 9. But against Puebla's defensive tactics, America struggled to find success on the counter attack even when Puebla was reduced to 10 men in minute 48.
The defending champs find themselves in 5th place, 7 points back of league-leading Leon. They have twice as many losses (4) as they did all last season.
In Wednesday's Copa MX Super Clasico, America dominated the Chivas second-choice line-up, winning easily 2-0 with a physical approach that erased Guadalajara from midfield.
In league play, El Rebaño is coming off a disappointing scoreless draw against last place Queretaro. The Chivas displayed their recent sorry form at Estadio Corregidora so the 0-0 result was not a big surprise. Still, it was a wasted opportunity for the Chivas facing the winless Gallos Blancos. Neither Alan Pulido nor Alexis Vega have found the net of late and the Guadalajara offense is suffering.
But the Chivas' run of poor form has suddenly put coach Cardozo's job in jeopardy. The team fell into 8th place after last week's draw and Puebla's win on Friday night bumps them down to 9th. And two straight losses to their most bitter rivals in a 4-day period could be the last straw for Chivas management.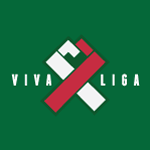 The Chivas will approach the Clasico Nacional with an unbalanced mentality, securing only one win in their last six matches. Cardozo must find a way to inspire creativity on the offensive end and hope his starting defense can hold up against the expected America onslaught. If not, Guadalajara could be launching a coaching search next week and the Chivas could be looking at another season without a playoff appearance.
Prediction
The past two regular season Super Clasicos ended in 1-1 draws, but this time both teams are in desperate need of a win. America comes in with the more dynamic team and a win on the Chivas home field seems like the better bet.
Chivas 0, America 2