Puebla win forces UNAM to focus on Copa MX
Puebla defeated visiting UNAM, likely forcing the Pumas to surrender their playoff hopes and focus on the Copa MX. In Morelia, the Monarcas and Lobos fought to a 1-1 tie.
On a weekend dominated by the Super Clásico, four teams kicked off Matchday 11 with some entertaining football, especially in Puebla.
In an exciting game at Estadio Cuauhtémoc, Puebla earned a hard-fought 1-0 win over UNAM. Lucas Cavallini scored the only goal of the match in minute 50 and goalie Nicolás Vikonis preserved the clean sheet with several fine saves. His counterpart – Pumas goalie Alfredo Saldívar – also enjoyed a nice match, twice denying Matías Alustiza the pleasure of scoring against his old mates.
The Pumas actually looked better on offense than they have done in quite a while, but the Puebla defense responded. Pumas striker Carlos González twice created open looks only to see his shots blocked by a Puebla defender's foot thrust out just in the nick of time.
In the first half, the action was free-flowing, with chances on both ends. Within the first 25 minutes, Puebla appeared to have been denied a legitimate penalty complaint and, shortly thereafter, the Pumas had a goal correctly disallowed for offside.
UNAM played a rather clean game, not too many turnovers and only 6 fouls committed, but they were offside on 5 separate occasions. Despite slightly less time with the ball (46%), Puebla managed to get off 21 shots to 17 by the Pumas and the Camoteros were more accurate too (7 shots on goal, to 5 for UNAM).
The goal came off a corner kick shortly after play resumed in the second half. Omar Fernández sent the corner kick in low and it was blocked right back to him. He quickly re-centered and caught the UNAM defense out of position as Cavallini had repositioned himself in front of his marker and was able to rise at the back post and head home.
The loss keeps the Pumas in 14th place with 10 points though 11 games and Atlas has a chance to move ahead of UNAM with a draw on Sunday at Toluca. Puebla momentarily moves into 7th place (16 points) pending the weekend's other results.
In Morelia, the visiting Lobos scored first but the Monarcas knotted the score just before halftime. The hosts dominated the second half but Lobos goalie José Antonio Rodríguez was brilliant between the pipes, making 7 sparkling saves including a lunging dive in which he stretched out his left arm and swatted away a shot that had already gotten behind him. The 1-1 final score was a fair results.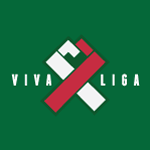 The result puts a dent in the Lobos unlikely dreams of a playoff spot as they stay in 12 th place with 14 points while Morelia saw its winless streak increase to 8 games.