The new kit: Black is the new green for El Tri
The Concacaf Gold cup is a few months away and El Tri revealed the new kit they'll be using.
After much speculation, Mexico's new kit was finally introduced. This time, it's not the traditional green that El Tri typically wears.
Now their home kit will be all black with a variety of patterns taken from the Adidas Azteca ball, the official ball of the 1986 World Cup hosted by Mexico.
This makes the third time that El Tri will feature black as their primary color. Mexico wore a black kit in 2010 and also in 2015. There has been a bit of criticism from Mexico fans who don't understand why Adidas can't preserve the traditional green that identifies the national team.
Green has been the iconic color for El Tri for many years and has long been the core of team promotions that use the phrase "Put on the Green!" ("Ponte la verde") Regardless, fans will no doubt buy the new kit which formally went on sale on March 19.
The first game in which El Tri will display their new kit is Friday night in an international friendly against Chile in San Diego, California.
The new style and color might take a little getting used to, fans of El Tri are always ready and willing to show their support for the national team by wearing the newest jerseys.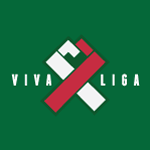 In my opinion, Adidas did a great job designing the new kit, though it is a bit different – specifically the color – but it is better than just an all black uniform. The designs on the jersey evoke traditional Azteca patterns that have been absent in previous years.
Adidas and sponsors of El Tri will be eager to see the reception the new kit receives from fans. The ongoing reaction from fans on social media will also be interesting to follow. Especially those who offer specific criticisms and ideas about how they might change the color/design. What do you think?