Mena scores twice to extend León win streak to 9 games
After Saturday night's action, the top four spots stayed the same, while Tijuana fell from 5th to 8th.
León extended its lead atop the table on Friday as two goals by Angel Mena completed a stirring 3-2 comeback victory over Morelia and the lead remained at 3 points after the Tigres were crushed by América on Saturday night.
Third-place Monterrey failed to keep pace with León after allowing visiting Cruz Azul to claw back from a 2-0 deficit and salvage a tie on a rainy night at the Estadio BBVA Bancomer.
América's dominant victory lifted the Aguilas into fourth place and Necaxa climbed into fifth place with a workmanlike 2-0 win at home against Veracruz.
Elsewhere, 10-man Pachuca held off Toluca 3-2, Atlas ended its 6-game losing streak and last-place Querétaro stunned Tijuana. The Pumas host the Chivas later Sunday and Puebla visits crosstown rival Lobos BUAP.
Morelia 2, León 3
The league's top MVP candidate Angel Mena scored twice in the final 25 minutes, pushing the Esmeraldas' winning streak to 9 games, one short of the Liga MX record (Cruz Azul won 10 straight 1971-72 season).
The host Monarcas jumped ahead 2-0 thanks to an early own goal by Andrés Mosquera and an 11th-minute strike by Carlos Fierro. León settled down thereafter and dominated possession while Morelia fell back on a strategy of fouling in hopes of preserving its lead. The roughhouse tactics worked for a while and the Monarcas still led 2-0 at the half
Right back Fernando Navarro pulled one back in minute 53 and after Alberto Acosta was whistled for a penalty, Mena converted the spot kick to tie the match. With less than 10 minutes remaining, Mena blasted a shot from outside the area that Monarcas goalie Sebastián Sosa could not stop and León had its 9th straight win. Mena now has a league-leading 11 goals on the season and the Esmeraldas top the table with 29 points after 12 games.
América 3, Tigres 0
The Tigres again played without leading scorer André-Pierre Gignac and this time it was an absence they could not overcome. Bruno Valdez knocked home a loose ball after a goalmouth scramble in minute 5 and América was content to sit back and absorb pressure the rest of the game, shutting down the powerful Tigres offense.
In minute 69, defender Emanuel Aguilera fired a free kick UNDER the wall from just outside the box to stretch the lead to 2-0 and Nicolás Benedetti turned out the lights in minute 88 by finishing off a counter attack with a shot off the post.
The Tigres (26 points) now trail León by 3 points and América is another 4 points back in 4th. After the game, Team Mexico defender Carlos Salcedo of the Tigres criticized América midfielder Edson Alvarez for mocking goalie Nahuel Guzmán.
Monterrey 2, Cruz Azul 2
Defender Igor Lichnovsky headed home a minute into stoppage time as visiting Cruz Azul scored twice in the final 15 minutes to salvage a point. Avilés Hurtado had scored just before the half with a spectacular bicycle kick and defender César Hernández flicked a header into the net just 4 minutes after the restart to give the hosts a 2-0 lead. Milton Caraglio cut the lead in half in minute 76, setting up Lichnovsky's heroics.
The game was played in a steady downpour and was marred by a poor performance by ref Eduardo Galvan Basulto who had Monterrey coach Diego Alonso shaking his head in disbelief much of the second half.
Monterrey is 6 points back of León with 23 points while Cruz Azul remains in 7th place with 19 points.
Necaxa 2, Veracruz 0
Necaxa took the lead just before the half hour when Fernando González ripped a shot from 22 meters that Veracruz goalie Sebastián Jurado did not see until it passed him because he was screened by a crowd in his box. Brian Fernández clinched the win with a brilliant curling shot in stoppage time.
Jurado kept the Tiburones in the match with 5 quality saves, including 2 lunging saves in quick succession midway through the second half. Although possession was even, Necaxa was able to navigate the Veracruz defense and get into scoring position, letting fly with 21 shots on the game. Veracruz only managed 7 shots.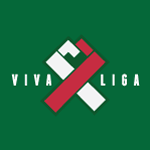 The Rayos moved past Tijuana into fifth place with 21 points while the Tiburones tumbled into last place.
Pachuca 3, Toluca 2
The Tuzos continued their dominance at home with a heart-pounding win over the Diablos Rojos. Pachuca played the final 10 minutes a man down after a controversial red card shown to defender Oscar Murillo by ref Jorge Isaac Rojas.
Early in the second half, Rojas had shown a red card to another Pachuca defender (Stevin Barreiro) and awarded a penalty kick to Toluca, but the video assistant referee alerted him to his mistake and both the red card and the penalty were rescinded.
Franco Jara converted a penalty for Pachuca in minute 4 and Pablo López doubled the lead 18 minutes later. Toluca refused to fold and defender Fernado Tobio scored in minute 28. Edwin Cardona restored Pachuca's 2-goal lead just after halftime, but the whistle-happy ref called another penalty that Toluca's Pablo Barrientos converted in minute 54.
It seems likely that league officials will rescind the red card to Murillo if Pachuca appeals the ruling. The Tuzos moved into 7th place with the win (20 points) while Toluca remains in 12th place (14 points).
Querétaro 1, Tijuana 0
Second-half sub Ake Loba scored the winner with a header in minute 75, earning the Gallos Blancos only their second win of the season. The upset loss sent visiting Tijuana (19 points) tumbling from 5th to 8th place and Puebla could also climb past them with a win on Sunday.
Coach Víctor Manuel Vucetich showed he still has the Midas touch. He took over the 0-0-7 Gallos Blancos in late February and the club has gone 2-1-2 since, escaping the basement with Saturday's win over the Xolos.
Atlas 1, Santos 0
The Zorros ended their 6-game losing streak as former Santos winger Jesús Isijara scored against his former mates in minute 84. Santos' playoff hopes took a hit with the loss, but they'll have little time to recover as they face the Tigres in a Concacaf Champions League semifinal match on Wednesday.