Tigres, Rayados square off in Clásico Regio for CCL title
Monterrey aims to claim its fourth Concacaf Champions League title of the decade at the expense of a Tigres franchise still looking for its first international trophy.
Fans of Mexican soccer know the Clásico Regiomontano has become a much-anticipated match each season. On Wednesday, the two Monterrey-based clubs will square off for the third time this year, this time with an international title at stake – the CCL trophy.
The Tigres visit the Rayados of Monterrey needing a 2-goal win to hoist the Concacaf Champions League trophy this season. The visiting Rayados need only a tie to claim the continental crown.
The away-goal rule is not in effect for the CCL final, so a 1-goal win for the Tigres – regardless of the score – will result in a 30-minute overtime session, followed by a penalty kick shoot-out, if necessary.
First-leg result
Tigres 0, Monterrey 1
Defender Nico Sánchez rose up in a crowd and powered home a header off a corner kick just before halftime and Monterrey goalie Marcelo Barovero made sure the lead held up, making several sparkling saves in the second half. The Tigres dominated possession and established a comfortable tempo, but could not solve the Monterrey defense.
Possible line-up
Monterrey: 4-2-3-1
Barovero
Medina – Montes – Sánchez – Gallardo
Ortiz – C. Rodríguez
Pabón – R. Pizarro – Hurtado
Funes Mori
César Montes missed the first leg due to suspension, so Stefan Medina will likely move back out to right back. Midfielder Jonathan Rodríguez is also available in case coach Diego Alonso wants to tweak his pairing in front of the back four. Rodolfo Pizarro found room to maneuver in the middle of the field last week, and he will be called upon to probe the interior of the Tigres defense while Avilés Hurtado and Dorlan Pabón will keep width.
Tigres: 4-2-3-1
Guzmán
L. Rodríguez – Ayala – Salcedo – Dueñas
Carioca – G. Pizarro
Aquino – Vargas – Quiñones
Gignac
Luis "Chaka" Rodríguez returns from a 1-game suspension, allowing Jesús Dueñas to return to his left back position. Enner Valencia could start this game on the bench if coach Tuca Ferretti decides he needs to spread the field and attack from the wings. Hugo Ayala and Carlos Salcedo must stick close to Rogelio Funes Mori and shut down passing lanes into the box.
Key players
Monterrey: Avilés Hurtado and Dorlan Pabón are very dangerous on the counter, but they will be asked to track back and shut off the Tigres' wingers. Once the Rayados win possession, however, those two will pin their ears back and attack.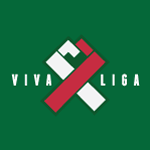 Tigres: Striker André-Pierre Gignac missed 6 weeks with a knee injury and is still struggling to rediscover his scoring form. If he can establish a comfort zone and connect with Javier Aquino, Edu Vargas and Luis Quiñones, the Tigres will have a real shot at the CCL title.
CCL game notes
Monterrey coach Diego Alonso defeated Tigres coach Tuca Ferretti in the CCL final two years ago, managing Pachuca to a 2-1 aggregate win. … Tigres striker Enner Valencia (7 goals) seems certain to claim the CCL Golden Boot unless Monterrey defender Nico Sánchez scores 4 goals. … U.S. referee Jair Marrufo, the son of Mexican referee Antonio Marrufo, will have the whistle for Wednesday's final.