Seeds 3 through 8 up for grabs as Clausura wraps up
Five teams will be jostling for playoff seeding this weekend while América waits to see where they'll finish.
As the final weekend of regular season Liga MX action continues Saturday, playoff seeding remains fluid for six teams. With just one game in the books (América defeated Veracruz 2-0), only two seeds are clinched – León at No. 1 and Tigres at No. 2 – so playoff match-ups remain undefined.
Only one playoff berth remains unclaimed and the spot will emerge from the Tijuana-Puebla match. Here is a look at how the standings could evolve depending on Matchday 17 results.
1. León – 38 points
The Esmeraldas have the top seed sewn up, but their game against sixth-place Pachuca will influence the seedings. After seeing their historic 12-game win streak snapped last weekend, will they rest their starters ahead of the grueling playoff schedule? There is a remote possibility that a León win could force a rematch with the Tuzos if the Esmeraldas win at home, but they really have little control over their likely playoff opponent.
2. Tigres – 34 points
Coming off a bitter loss to Monterrey in the Concacaf Champions League Final, the Tigres might simply lick their wounds and rest their starters against the Chivas at home then check the standings on Sunday night to see who they'll play in the quarterfinals. Their opponent is likely to be Necaxa, but if the Rayos defeat Querétaro by 2 goals and if Pachuca wins, we could see a Tigres-América match-up next week. That would be an amazing quarterfinal series.
3. Monterrey – 30 points
The Rayados visit 15th place Atlas and desperately want a top 4 seed. Will they still be hung over from their CCL triumph? Monterrey is favored to defeat the Zorros and remain in third place, but a loss could see them sink into fifth place if Cruz Azul and Pachuca win. That could cost them home-field advantage in the second leg AND produce a quarterfinal date against América. A tie clinches no worse than fourth place because of the Rayados +14 goal differential, but could still result in a series against América. If Monterrey holds onto third and Pachuca wins and Necaxa ties, we'd be treated to a Monterrey-América quarterfinals series. The Rayados play Atlas Sunday, so they'll have the advantage of knowing exactly who they'd face depending on the outcome.
4. Cruz Azul – 29 points
The Cementeros are on a 9-game winning streak and are eager to claim home-field advantage for the second leg, which means finishing no worse than fourth. Sixteenth-place Morelia visits Estadio Azteca to face Cruz Azul, and the Cementeros are favored to win. This outcome assures the desired playoff seeding and if Monterrey loses or ties on Sunday, the Cementeros will finish third. If Cruz Azul finishes fourth and neither Pachuca or Necaxa wins, the Cementeros will face América in the first round of the playoffs. The same match-up would take place if Cruz Azul wins, Pachuca wins and neither Monterrey nor Necaxa wins. If Necaxa wins by 2 goals while Pachuca ties or loses, then the Rayos will face Cruz Azul.
5. América – 29 points
The defending champion Aguilas could actually climb into fourth place despite already having played their final game. If Cruz Azul loses by at least 2 goals, América would leapfrog the Cementeros as long as neither Pachuca nor Necaxa wins. The champs could slide into seventh place if Pachuca wins and Necaxa wins by at least 2 goals. If Pachuca fails to win and Necaxa loses, ties or wins by only 1 goal, the Aguilas will remain in fifth place.
6. Pachuca – 28 points
The Tuzos no doubt would love to see León rest their starters and give them a better chance to improve their seeding. They must win to climb past América while a tie or a loss could see them sink to seventh place. An unlikely scenario is for the Tuzos to defeat León while Cruz Azul and Monterrey lose. That would allow Pachuca to leap into third place. An even more unlikely scenario is if Pachuca loses, Necaxa wins and Tijuana wins AND makes up a 6-goal differential. That series of events would see Pachuca sink into eighth place.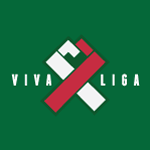 7. Necaxa – 26 points
The Rayos host 17th place Querétaro tonight knowing that a loss could drop them into 8th place. Their best result would be a win by 2 goals, a Pachuca loss and a Cruz Azul loss by 3 goals. That would allow Necaxa to climb into fourth place. A more reasonable result is a 2-goal victory and a Pachuca loss or tie to León. Such a circumstance would have the Rayos finishing in fifth place. Not bad for a team that was not expected to reach the Liguilla.
8. Tijuana – 25 points
Puebla – 24 points
Tijuana hosts Puebla knowing that a tie gets them into the playoffs. Puebla has no option but to win to get in. Both teams understand the likelihood is an eighth-place finish, but a win for either team and a Necaxa loss would mean the No. 7 seed for one of these teams.