Under-22 squad has tough test in Toulon semifinal
Mexico's Olympic team faces Japan in semifinals of the 2019 Maurice Revello Tournament in Toulon.
Mexico's Under-22 team has the chance to be the first El Tri squad to win a medal this summer. The players that will try to qualify for the 2020 Olympics later this year plays Japan on Wednesday in the semifinals of the prestigious Toulon Tournament. A win guarantees a medal for Jaime Lozano's team, but even with a loss Mexico would get another chance Saturday in the third-place game.
The U-22 squad qualified for the semifinal out of Group C after defeating Bahrein 2-0, battling Ireland to a scoreless draw, then edging past China 1-0 to clinch their spot in the semifinals. Japan topped Group A, defeating England 2-1, routing Chile 6-1, then losing to Portugal 1-0. Ireland takes on Brazil in the other semifinal.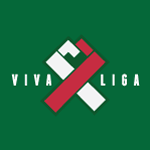 Team Mexico is stacked with Liga MX players led by Pachuca midfielders Erick Aguirre and Pablo López, Santos defenders Jesús Angulo and Gerardo Arteaga, fullbacks Cristian Calderón of Necaxa and Pumas Alan Mozo. Up front, coach Lozano can call on Chivas forwards José de Jesús Godínez and Ronald Cisneros. Lozano even has coaching experience in Mexico's top division ("Jimmy" managed Querétaro for 18 games in 2017).
However, the U-22 squad did not get off to a great start. El Tri arrived in Europe early to play a friendly against Holland's U-21 squad and was routed 5-1 just three days before the tournament opener.
Goalie Sebastián Jurado of Veracruz had a terrible game and has not been between the pipes for Mexico since that outing. Instead, Atlas keeper José Hernández has taken the starting position in goal. This is a bit of a surprise, because Jurado was a revelation in the just-completed Clausura 2019 tournament and Hernández has not always been so reliable for Atlas. But the Zorros netminder has been solid for Mexico in Toulon.
El Tri has looked good moving the ball through the middle of the field and setting up in the offensive third, but has been rather ineffective in converting chances created. Lozano started with a 4-1-4-1 against China in a must-win game with Santos striker Eduardo Aguirre as the lone forward. The goal was scored by right winger Paolo Yrizar on a brilliant individual effort as he scooped a loose ball into the net while he was lying on his side.
Mexico will have to avoid mistakes against Japan, especially on the back line where Adrián Mora (newly acquired by the Tigres from Toluca) looked shaky in place of Angulo who is expected back for Wednesday's match.
Japan scored 8 goals in its three group stage matches and is a much more disciplined and tactically accomplished team than is China, so El Tri will not have it easy. The U-22 team can also avenge the defeat its U-20 brethren suffered at the hands of Japan at the World Cup in Poland.
Mexico won the Toulon tournament in 2012, defeating Turkey 3-0 in the final. Last year, El Tri reached the final only to lose to England 2-1.