Perfect Santos claims top spot, Aguilas a close 2nd
The three undefeated teams though four weeks in Liga MX claim the top three spots in the first Power Rankings of the Apertura 2019 season.
Santos is on top of the table with a 4-0-0 record and on top of our inaugural Power Rankings. Sure, the Guerreros have not faced top competition yet, but they've looked dominant at times. They scored twice in the second half against Puebla on Sunday despite playing a man down.
Coach Guillermo Almada tweaked his line-up, inserting two new faces on his back line and relying on a young academy product – Adrián Lozano – and a newcomer – Fernando Gorriarán – to manage midfield duties. The presence of speedy Erick Castillo (acquired from Tijuana) up front seems to be giving Brian Lozano and Julio Furch more space to work with.
A few surprises in this first ranking as several title contenders are off to a slow start (Cruz Azul, Monterrey, León) and a few others are proving to be pretenders (Toluca, Pachuca). There are two ties – at No. 6 where there's little separating the two Guadalajara-based teams (Atlas and Chivas), and at No. 13 where I see little difference between the league's two new teams, Atlético San Luis and Juárez.
This being our first Power Rankings of the season, the data inside the parentheses after the team indicates points and goal differential. Next week, we will return to the practice of indicating the team's movement in the Power Rankings.
1. Santos (12 points, +10)
The only perfect team in the league, Santos has looked dominant. Their first real test is still two weeks away … when Monterrey comes to town for a Matchday 6 clash.
2. América (10 points, +5)
Top goalie traded away? Central defender in the stands? Lead striker injured? An away game in Toluca? No problem! These Aguilas are resilient and tough-minded.
3. Querétaro (10 points, +6)
The surprise of the tournament thus far. Coach Víctor Manuel Vucetich has the Gallos playing a controlled attacking style led by captain Luis Romo who has been moved up into midfield.
4. Tigres (9 points, +3)
The defending champs are still rounding into shape, but striker André-Pierre Gignac is in a zone.
5. Tijuana (7 points, +1)
Coach Oscar Pareja is proving to be among the finest coaches in Liga MX. Newcomers Camilo Sanvezzo, Lolo Miranda and Washington Camacho are making a big difference.
6. Atlas (9 points, +2)
The Zorros will benefit from the return of four players who were with the U-22 team at the Pan Am Games.
6. Guadalajara (7 points, +2)
Four of the Chivas' six goals came from the penalty spot, including two this past weekend. They'll need to start producing from live play to stay in the playoff hunt.
8. Monterrey (6 points, -1)
The Rayados are on a two-game win streak and four of their next six games are at home.
9. Cruz Azul (5 points, -1)
The Cementeros finally got a win, even if it was at home against Juárez. This team is too talented to be wallowing in the middle of the table.
10. UNAM (6 points, +2)
Coach Miguel González is still tinkering, but he is likely concerned about the team's lack of discipline – 17 yellow cards through 4 matches.
11. León (4 points, +1)
The Esmeraldas got off to a slow start last season (2 points through 3 games) and have only played three thus far this season. Is a winning streak in the offing?
12. Necaxa (4 points, +3)
The Rayos goal differential is skewered by their 7-0 win over Veracruz on Matchday 3. They've given up 5 goals in their two losses.
13. Juárez (3 points, -4)
These guys are likely to be overmatched in virtually every game, but coach Gabriel Caballero sure has them playing hard.
13. Atlético San Luis (3 points, -4)
Some are questioning whether coach Alfonso Sosa is in over his head as his in-game adjustments leave a lot to be desired.
15. Morelia (3 points, -3)
The Monarcas fought long and hard to preserve a point despite being a man down against the Rayados. The late, late goal by Miguel Layún was a real gut punch.
16. Toluca (1 point, -5)
The Diablos played a decent game against América but 1 goal in 4 games is not gonna earn a lot of points.
17. Pachuca (1 point, -4)
This team is a real mess. Has coach Martín Palermo lost the locker room? Is Edwin Cardona more trouble than he is worth?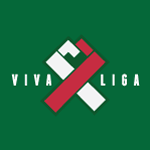 18. Puebla (1 point, -5)
This is a surprisingly thin roster, and with midfielder Alejandro Chumacero playing out of position at right fullback), the Camoteros are very vulnerable.
19. Veracruz (1 point, -8)
The only thing I can say on behalf of the Tiburones is that they already have more points than they finished with last season. But not to worry, owner Fidel Kuri has plenty of time to earn a sanction or two.