Santos jumps on Rayados early, holds on for win
Santos scored twice in the game's opening five minutes then held on for a big win against visiting Monterrey. Also Friday, Veracruz tied a world soccer record for futility.
The Rayados were caught sleepwalking at kickoff and before they could shake off the cobwebs they were trailing Santos 2-0. The visitors dominated possession thereafter, but they were unable to overcome the early deficit.
Elsewhere on Friday night, Veracruz gave up a late goal to guarantee that its winless streak will last more than a full calendar year, while struggling Morelia exposed the UNAM Pumas as pretenders with a surprising 2-0 win.
Santos 2, Monterrey 1
Less than 2 minutes into the game, Santos took a throw-in deep down the right flank. Carlos Orrantia tossed it long into the box, where Julio Furch chested it backward to teammate Erick Castillo but the shot attempt was blocked and the ball spun crazily toward the Monterrey goal behind two Rayados defenders. Furch, who had spun back into an onside position after his chest pass reacted first and sliced a left-footer past a helpless Barovero.
Three minutes later, Monterrey captain Nico Sánchez misplayed a back pass at the top of his box, almost whiffing as he tried to volley it out of danger. Instead, the ball floated to Adrián Lozano who eluded Sánchez and slid a short pass to Furch where a Monterrey defender tackled it away. Again, a Santos player was the first to react – Castillo, this time – and the Ecuadorian forward pounced on the loose ball and blasted it home from 12 meters.
Barovero had no chance, although he did not help his cause by making a number of poor outlet passes during the first half. In minute 15, he dawdled too much while in his own goal mouth and a hustling Brian Lozano got his foot on the goalie's pass and almost knocked it into the net for a 3-0 lead.
After that disastrous opening quarter-hour, the Rayados tilted the field heavily toward their offensive third but couldn't create a clear scoring chance. Twice, a nifty through pass sent Rogelio Funes Mori free behind the defense, but both times Jonathan Orozco was quick off his line to clear the ball out of danger.
At the half, Monterrey had enjoyed 58% possession and eight shots, but only two shots on goal and both of them were rather harmless. Santos had taken aim at the net 12 times, with four finding the target. The hosts got three more shots on target in the second half, but could not beat Barovero who was sharp coming out of the locker room, stretching full length to palm a header by Santos defender Dória over the crossbar in minute 50. Right on the hour mark, Miguel Layún almost curled a free kick into the top corner of Orozco's net but the Santos keeper recovered to tip the shot over the bar.
Funes Mori had a goal disallowed for offside but the Rayados continued to press forward, finally getting a break in minute 83. Sub Dorlan Pabón let fly from 25 meters and Orozco mishandled the shot, allowing a sloppy rebound that another sub, Vincent Janssen, knocked into the net to cut the Santos lead to 2-1. The goal was the first in the league for the Dutchman who came to Liga MX from Tottenham and debuted last week with a 17-minute cameo.
Monterrey pressed forward for the equalizer but could not create another good chance, while Santos almost nailed the clincher in minute 90 on a break-out off a Monterrey corner kick.
The loss ended Monterrey's three-game win streak.
Veracruz 1, Atlético San Luis 2
Juan Castro scored in minute 88 to give the visitors a badly needed win while ensuring that the Tiburones's winless streak would extend beyond a full calendar year. Castro headed home a free kick taken by Jorge Sánchez.
The Tuneros had opened the scoring in minute 45 when Ian González knocked in a rebound off his own missed penalty kick. Veracruz tied it before halftime when they were awarded their own penalty kick and Bryan Carrasco converted in minute 45+5.
Veracruz is now winless in 32 consecutive league matches, tying the world record held by England's Derby County who first set the record in 2007-2008. The previous record for a Mexican team was 27 consecutive games without a win by the Indios of Ciudad Juárez in 2009-2010.
The 3 points earned by San Luis provides the Tuneros with early distance as they battle to avoid relegation in their first year up from the second division. Veracruz is the bettor's pick to get demoted after the Clausura 2020.
Morelia 2, Pumas 0
The visiting Pumas outshot the Monarcas 18-5, but only two of those shots were on target. Morelia was much more efficient as striker Fernando Aristeguieta got two shots on target and both found the back of the net.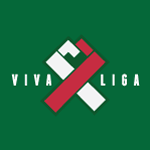 Last week, Morelia fired coach Javier Torrente and new coach Pablo Guede watched the game from the team box, allowing Luis Orozco and Esteve Padilla to manage the team since they had been running practices all week.