Tigres convince Diego Reyes to return to Liga MX
The Tigres have become a landing spot for players coming back from Europe. Now, Team Mexico defender Diego Reyes is coming home.
The battle between Liga MX clubs America and Tigres over who would land El Tri defender Diego Reyes has came to an end with the Tigres announcing that the former Aguilas player would join their team this week.
Reyes left Fenerbahce after the Turkish club cut him from their roster. The 26-year-old defender still had a year remaining on his contract, but he failed to impress the team and Reyes was not registered to play this season, effectively terminating his contract. Reyes played with Fenerbahce in the fall of 2018, but was loaned out to Spain's Legañes for the first half of 2019.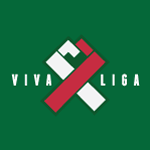 Diego – known as "El Flaco" – left America in the summer of 2013, signing with Porto, but he never caught on and was sent out on loan several times. He played two years with Porto but never won a starting spot, after which he was loaned out to Real Sociedad in Spain where he played for a year. The Spanish club was interested in arranging another loan deal, but Porto declined before sending him back to Spain with Espanyol for the 2016-2017 season.
Porto then kept him on their roster for the 2017-2018 season where he languished on the bench. His contract expired in summer 2018 and Reyes signed with Fenerbahce.
Reyes – a Mexico City native – came up through the America system, helping the Aguilas win the Clausura 2013 title before leaving for Europe. The versatile defender was a member of Mexico's gold medal-winning team at the 2012 London Olympics in London in 2012, and has been with El Tri at two World Cups – 2014 in Brazil and 2018 in Russia.
New Team Mexico coach Gerardo "Tata" Martino used him in a holding midfield role at the 2019 Gold Cup. Reyes scored one goal in the tournament and helped El Tri defeat Team USA in the Final.
The Tigres had announced their interest in bringing Reyes back to the Liga MX early this summer, eager to rejuvenate their back line where veteran Hugo Ayala is now 32. But Diego was holding onto the hope that he could make the Fenerbahce roster and remain in Europe.
Later in the summer, America decided it could use its former player and made a bid for Diego's services. Some thought his ties to the Aguilas (he debuted as a 17-year-old in April 2010) would convince him to rejoin the Mexico City club. On Monday, "Record" reported that America's team president, Santiago Baños, offended Diego during negotiations and he decided to throw in with "Tuca" Ferretti and the Tigres. He will certainly face the wrath of America fans the next time the Aguilas face the Tigres.
In recent years, the Tigres have become adept at convincing former Liga MX players whose careers are not going so well in Europe to return to Mexico. In 2003, the Tigres brought striker Carlos Ochoa home from Spain's Osasuna, in 2007 "Kikin" Fonseca was acquired from Portugal's Benfica and two years later striker Omar Bravo was repatriated from Deportivo la Coruña. In 2011, defender Carlos Salcido was brought in from England's Fulham, then winger Javier Aquino returned from Rayo Vallecano. In January, defender Carlos Salcedo and midfielder Guido Pizarro (an Argentine who had played with the Tigres for four years) returned to Mexico from Eintracht Frankfurt and Sevilla, respectively. And over the weekend, a few reports leaked out that the Tigres were trying to convince Team Mexico defender Nestor Araujo to come home from Celta Vigo.