Week 8: Idle Santos unmoved; Necaxa, Atlas up
A few shocking results roiled this week's rankings as Atlas and Necaxa broke into the top five.
The Liga MX staggers into the FIFA break off a brutal stretch that featured a midweek matchday. Most teams played three games in eight days (FC Juárez, the Chivas and Santos were the clubs with a bye during that stretch) and there was noticeable fatigue in some teams. In some cases, sub-par play was the result of coaches rotating their line-ups so as not to overwork their players.
As mentioned in last week's rankings, there are a clump of teams sitting below the top five or six teams and this is reflected in the significant movement this time around. Impressive results for Atlas and Atlético San Luis, and positive performances by UNAM and Necaxa helped those teams surge.
By the same token, lousy efforts by Pachuca and Toluca saw them sink, while América looked forlorn after Atlas spanked them. Keep in mind that these rankings are not a projection of where these teams will finish. Instead, they are based on the performance to date of each team.
Here are the Viva Liga MX Power Rankings after Matchday 8. The symbol in parentheses after each team indicates the movement related to the previous rankings
1. Santos (–)
The Guerreros defense was very impressive against León last Wednesday, executing a high press very effectively. And the Lozano-Furch duo up front has been dynamic. Santos had a bye on the weekend and nobody else stepped up to displace them.
2. León (–)
The Esmeraldas came out of a brutal three-games-in-eight-days stretch with 5 points. A 4-0 rout of league-leading Querétaro, then ties against Santos and at the Tigres. They aren't clicking on all cylinders like last season, but you can see they're close.
3. Querétaro (+1)
Not a great week for the Gallos Blancos. They were routed at home by León and made sad-sack Veracruz pay for it. Then they failed to put away visiting Puebla on Sunday. They might not be long for the top spot. Their next game is at home against América on Sept. 21.
4. Necaxa (+4)
This is a reach, but as a long-time Rayos fan, I couldn't resist. They top the league in goals scored, but with a game at Monterrey after the break, I might not get a chance to pump them up so much. Still, their 3-0 win over Santos on Matchday 5 left a positive impression.
5. Atlas (+4)
All four Zorros players who missed the start of the season (on duty with Mexico's Under-22 team at the Pan Am Games) are contributing and this young team could get better as the season goes on. Their next big test is the Clásico Tapatío when the Chivas pay a visit on Sept. 14. Teenager Cristopher Trejo also announced his presence with a golazo for Atlas' third goal.
6. América (-3)
The Aguilas will rise in our rankings, but they are staggering under the weight of injuries and departures, forcing coach Miguel Herrera to dip into the club's academy system. The slip this week is a direct reflection of the 3-0 beat-down that Atlas gave them.
7. Tigres (-2)
The Tigres have the longest unbeaten streak in the league (six games), but since their past four games have been draws they are slipping in the standings … and our rankings.
8. Monterrey (-2)
The bad news: The Rayados are 1-0-4 on the road. The good news: Three of their next four games are at Estadio BBVA Bancomer where they are 3-0-0.
9. UNAM (+5)
This is one schizophrenic team. The Pumas have looked impressive in their four wins, but have been absolutely dismal in their four losses.
10. Atlético San Luis (+7)
This ranking matches the Tuneros' spot in the league table, but it feels a bit high. Seven goals in seven games and a penchant for playing a conservative style makes it hard to get excited about the newcomers from Ascenso MX.
10. Tijuana (–)
The Xolos followed up an inspirational last-second win against Cruz Azul with a dud against Necaxa, blowing a 2-1 second-half lead. Coach Oscar Pareja must get more consistency from his guys.
12. Pachuca (-5)
An absolutely stunning loss at home against Atlético San Luis finds the Tuzos at 1-0-3 at Estadio Hidalgo. Last season, they were 8-0-0 at home. What happened?
13. Guadalajara (-2)
The Chivas should have found a way to beat Cruz Azul on Saturday. They moved the ball well, their spacing and movement was good. Lousy finishing did them in.13. Cruz Azul (-2)
14. Cruz Azul (-2)
The Cementeros have been underachievers pretty much all year, ever since reaching the Apertura 2018 Final last December. Now they've jettisoned coach Pedro Caixinha. Will a new voice light a fire under this team?
15. Morelia (+1)
The Monarcas are 2-1-0 since firing Javier Torrente but they struggled more than they should have against Veracruz on Friday. Still, with Toluca and Guadalajara up next, they could find themselves dreaming about the playoffs.
16. Puebla (-1)
The Camoteros are undefeated since firing their coach and new manager Juan Reynoso had them playing hard against the Gallos Blancos on Sunday, earning a well-deserved 1-1 draw.
17. Toluca (-4)
The Diablos probably didn't deserve a tie against the Pumas, but after scoring in minute 90+2 it appeared like they had salvaged a point. That is until they gave up a goal a minute later.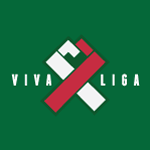 18. FC Juárez (–)
The Bravos deserve more credit for their win over Monterrey, and the addition of striker Diego Rolán (from Spain's Deportivo la Coruña) will likely make a big difference. But as long as wins are seen as big upsets, I can't place them higher in the rankings. However, the decline of teams like Toluca might make promotion inevitable.
19. Veracruz (–)
The Tiburones are giving up more than 3 goals per game and have scored only 5 times in 7 games.