3 things as Guadalajara readies to host Pachuca
Guadalajara has frittered away the promise of a new season with new, young players and the reality of their situation is harsh.
The Chivas surprised many by maintaining coach Tomas Boy in place when it seemed like a fresh start was necessary. Nine games into the season (the Chivas have already had their bye), Guadalajara is near the bottom third of the table and still seems to be looking for an identity. Being shut out by Morelia was a real gut punch.
Pachuca has been inconsistent thus far during the Apertura 2019, but they sure looked to be in fine form over the weekend. It is time for the Chivas to respond or face the consequences. Here are three things to consider as you watch the game Tuesday night.
1.) Chivas on downward trend, now 14th
In its last outing — against Morelia — el Rebaño Sangrado didn't look so good. The Chivas lost 1-0, failing to score even once with what was arguably their starting strongest line-up since before Eduardo "Chofis" Lopez got injured on Matchday 3. Boasting the likes of Alexis Vega, Alan Pulido and "Chofis" up front, with Antonio "Pollo" Briseño, and up-and-coming defender Gilberto Sepulveda at the back.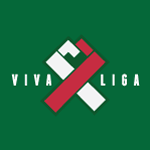 This may be the last game for Tomas Boy as coach (been saying that for a long time) but now Guadalajara is running out of time to make a late push for the Liguilla. If not, they could just fade into oblivion while scrambling to avoid relegation. Fortunately, Veracruz has done a fantastic job at failing, so the Chivas are probably safe there, but 14th place in the table is not a comfortably look.
2.) Pachuca poised for playoff push
Pachuca have been relatively quiet, just slightly above Guadalajara in 12th place. Their last outing was quite impressive, however. The Tuzos demolished the visiting Xolos of Tijuana, getting goals from Franco Jara, Romario Ibarra, Victor Guzman and Rubens Sambueza. Jara and Sambueza scored from the penalty spot. If that performance was a true indication, the Tuzos seem to be warming up at the right time. And if so, the Chivas might be in big trouble, especially seeing how smoothly they moved the ball around. I say this because the Chivas are using aging players at left and right back which doesn't give us Chivas faithful much confidence.
3.) The future for the Chivas
If Guadalajara loses and management fails to hold coach Boy accountable, acting as if things are going according to some big plan, then something is wrong. It's worrisome when the front office acts in this manner, whistling past the graveyard, so to speak. Teams like bitter enemy America have made moves to strengthen their club, even bringing in players from El Tri (like goalie Memo Ochoa) to replace Europe-bound players. I'm not against molding academy players to be their future stars, but they need coach capable of ensuring they develop. And America smartly sold of those players, they raked in the dough which guarantees they have the finances to bring in top-notch players from Argentina and Colombia.
The Chivas have not demonstrated that degree of financial and personnel planning. On the other hand, Guadalajara is retaining talent and some of the kids show tremendous promise — Fernando Beltran, Alan Cervantes and Sepulveda are players the Chivas can build around. Adding in Alexis, Briseño, and goalie Raul Gudiño also offers hope. The future looks bright, but only under the right leadership. The Chivas need a coach with a creative and identifiable playing style, not a coach who dances on the sidelines when we narrow the deficit in minute 89. They need a coach who inspires the players and is steeped in Chivas tradition, and one who can emphasize the necessity playing out of the backfield with intent and with care. They need a coach who makes it clear what he expects from each player and each position in the tactical formation. In my opinion, their past two coaches — Boy and Jose Cardozo — did not fit that bill. The loyal fan base has found too much to question, from starting line-up choices to tactical scheme and it is wearing thin.
Prediction
This prediction cuts deep because I have lost confidence in these Chivas and I see them sliding down the table a bit further after this game. I don't want to think of the reality of the relegation battle, but coach Boy simply can't make it out of this week, no matter how many Vegas and Pulidos he puts onto the pitch. This could be a dark day, but one that needs to happen. Pachuca continues its pursuit of a Liguilla spot, and the Chivas look harder at their future.
Chivas 0, Pachuca 3