3 things to know ahead of El Clasico Nacional
Mexico comes to a virtual standstill when America plays Guadalajara; they will do battle Saturday night at Estadio Azteca.
The Super Clasico! Mexico's national derby! It's on!
No matter what has been happening in Liga MX, no matter what the records are or who is on a winning (or losing) streak, anything can happen when the Chivas and Aguilas face off.
This is the biggest match in North America! (Yes I said it!) Move over El Trafico, whoever the Portland Timbers play, and whoever the hell else plays in Liga MX the same weekend. Growing up in a divided Chivas/America family, this game meant bragging rights and that was serious.
The Super Clasico took center stage … always … whether we were at family cook-outs, at a party, or at any other event. It didn't matter. This was THE game! If we were at a Quincieñera or a wedding reception, you could find us in front of the TV at the bar, and I'm talking about the whole family.
So, here are three things to get you ready for the Clasico Nacional.
1.) Chivas axe Tomas Boy
Originally, I was going to share some of my favorite Clasico memories, but we simply can't ignore what's going on with the Chivas. They are looking down the barrel of a relegation battle, so they'll be desperate not to lose their third game in 10 days.
Coach Boy was given his walking papers on Thursday … finally. His tenure ended as sloppily as it began … with a loss. Guadalajara dropped all 3 points at home against Pachuca and it was embarrassing. The Tuzos' opportunistic play in their 4-2 win served to end Boy's reign. The change (to Luis Fernando Tena) will seem like a breath of fresh air to all the Chivas faithful, but we will have to catch our breath quickly. Guadalajara is in 15th place (11 points) going into the match against the hated Aguilas of America (in 5th place with 18 points). The relegation battle has officially gotten serious.
2.) America in poorest form they've been in for quite some time
America hasn't been so hot lately. It says something about their recent history that they can be on one of only three Liga MX teams with just 1 loss through 11 weeks and be described as being in "poor form."
Lots of teams would take that definition of poor form. America has been keeping games close, but failing to capitalize on the opportunities they inevitably create. Case in point … their 1-1 draw against FC Juarez on Wednesday. Whether their issues can be traced to injuries to high-profile players (striker Nico Castillo, playmaker Gio dos Santos, defender Bruno Valdez), an uncomfortable Memo Ochoa, or the necessity of using young players, they still don't lose. But a 4-6-1 record – and a bye still to come – is not acceptable to demanding (and spoiled) Aguilas fans.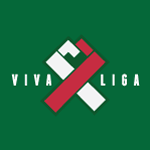 Herrera has been juggling his roster due to injuries while also managing minutes of players returning from the hospital ward, so it has not been easy. It might be a few weeks or more before his roster begins to find itself, but they are poised to be in the playoff mix. Coach Herrera will have his guys prepared for the Clasico.
3.) Chivas move on quickly
The Chivas moved quickly to replace the departed Boy. Only about two hours after firing "El Jefe," Guadalajara management presented Luis Fernando Tena as their new coach. "El Flaco" is best known as the coach of the Under-23 team that claimed a Gold Medal in the 2012 London Olympics. That team was powered by Oribe Peralta, Gio dos Santos, Raul Jimenez and goalie Jesus Corona.
Tena had a 12-year playing career in Liga MX before getting into coaching in the mid-1990s. He led Cruz Azul to their last Liga MX title (1997) and a Concacaf Champions League crown (2014), while also guiding Morelia to their only league title (2000). It will be interesting to see what changes he can make – if any – in the Clasico Nacional. One thing for sure though, there'll be no better time for him to make an impression on Chivas fans (and soccer fans in general) than in a Super Clasico!
Guadalajara players will be fighting for survival, eager to secure their roster spots, while youngsters that haven't before getting a look will want to step up, if given the chance. Tena can only improve on the limited tactics offered by Boy. Players such as goalie Raul Gudiño or striker Alan Pulido might not start, because Tena will likely want to shake things up. So we shouldn't be surprised if players like Walter Gael Sandoval get back into the squad, or if veteran defender Oswaldo Alanis reclaims his spot from youngster Gilberto Sepulveda. Anything is possible because none of the Chivas have been consistently solid performers. Change has been implemented at the top, and the roster selection and starting line-up should be as well.
Prediction
I see a pair of goals from Alexis Vega and one by Alan Pulido. Look for the Chivas to impress u
nder their new coach. They will be playing to preserve their dignity and handing America a loss will go a long way to erase the stench of this season. America will fight hard and play a physical game, but their aggression will be more in the way of trying not to lose. I expect that America goalie Memo Ochoa will continue his unconvincing form, and America's youngsters will impress, but the Aguilas will come up short.
America 1, Chivas 3
Who do you think will win the Super Clasico on Saturday night?