La Volpe's Toluca topples Atlético San Luis 3-1
Just a week ago, Toluca coach Ricardo La Volpe appeared certain to be the next coaching casualty; his Diablos have now won two straight.
Toluca made it two wins on the trot, beating visitors Atlético de San Luis by a 3-1 margin on Thursday night. The Red Devils are now only 4 points out of a coveted playoff spot after 11 matchdays. This is incredible considering the atrocious start to the season they had.
San Luis, meanwhile, absorbed their second loss in a row under new coach Gustavo Matosas. The team sat in seventh position in the league when he took control but now find themselves in 11th place.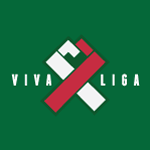 San Luis defense not up to the task
In the first half, both teams maintained balance in the midfield, though it was the home side that created the more dangerous chances. San Luis goalie Felipe Rodriguez had to be on his toes as Toluca threatened on the counter-attack more often than he would have liked.
Just when it looked like the game would go into the break on level terms Jonathan Maidana popped up in minute 44 to convert an uncontested header into a 1-0 lead for Toluca. He rose to meet an in-swinging cross and, surprisingly, there were no Atlético defenders to challenge him.
On the balance of play, a 1-0 lead for Toluca was a fair evaluation of the first half of play.
In the first few minutes of the second half, Gustavo Matosas tried to urge his team forward in search of an early equalizer. San Luis enjoyed more of the ball but was unable to put any serious pressure on the goal of Alfredo Talavera.
In the 68th minute, a midfield gaffe saw Toluca off to the races yet again. A lightning fast counter-attack ended with Alexis Canelo slotting the ball past a helpless Rodríguez. A two-goal advantage and only 20 minutes remaining on the clock permitted the home side to reorganize their defensive lines and nurse the victory home. San Luis, even after subbing on Germán Berterame and Ricardo Centurión, were not able to get within striking distance.
Toluca pulls away
Indeed it was Toluca who added to their lead in the 77th minute. Edgar Pardo blazed a shot from outside the box that beat the San Luis keeper for a third time. The well-earned lead did not flatter the hosts, it could have been more.
A consolation goal by Atleti striker Nico Ibáñez did nothing to soften the blow of the defeat for the Potosinos. The team has now lost back-to-back games and seems to have lost their way defensively under their new coach; conceding six goals in the last two games is something that needs to be rectified. They have a chance to do so Sunday afternoon when they encounter a Xolos side that promises to be a stern test.
Toluca put in a professional and methodical performance. They will be pleased with their effort and look to have turned a corner, this being only their third win of the season. They will have a chance to keep things rolling on Sunday when they visit a beleaguered Veracruz side.