Veracruz blues color upcoming Liga MX matchday
The FIFA break is not coming to a close quietly and a players-vs.-owners showdown is brewing.
As the Liga MX prepares to resume the Apertura 2019 season, no one is really sure what might happen this weekend.
The Mexican Soccer Players Association (AMFPro) has announced that the Veracruz Tiburones will not show up to play their scheduled home game against the Tigres on Friday night. Veracruz ownership has failed to pay the players in a timely fashion again this season, yet repeated complaints have fallen on deaf ears.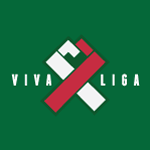 Liga MX officials ignored requests for help from the Tiburones and AMFPro, so the players union decided to take action. Warnings of a boycott were issued a few weeks ago, while AMFPro lobbied players on other teams to verbally support the Tiburones.
Liga MX president Enrique Bonilla has sought to deflect attention from the crisis, last week stating that officials could not step in because no formal complaints had been filed. Then Bonilla said nothing could be done because no paper contracts had been filed with the Liga MX office.
While attention was focused on Team Mexico's twin Nations League encounters, AMFPro suggested that other teams might join the boycott.
This got Bonilla's attention and the top Liga MX official took a hard-line stance this week, saying that if a team fails to show up for a scheduled league match without a proper excuse, they would immediately be demoted to Ascenso MX. The league president downplayed the issue by telling reporters that never during his 16 years of experience working in Liga MX had a team failed to pay its wages. However, without the proper contracts and the apparent lack of paperwork filed with league, the Liga MX insurance policy will not pay out the back wages.
Support from other Liga MX teams
As of Thursday afternoon, the Veracruz players appear willing to standing their ground. They will not play against the Tigres on Friday night and demand that the league address their salary situation.
After Bonilla's warning about instant demotion, AMFPro clarified that they were only seeking verbal support from other Liga MX players and teams. They were not calling for a league-wide boycott of games. The union then released a press bulletin announcing full support of the Liga MX players.
The issue took another significant turn when Guadalajara players publicy announced their support for the Tiburones walk-out. The Chivas are among the most important Liga MX franchises, so when Guadalajara winger Isaac Brizuela said he and his teammates were considering joining the boycott, I imagine a red flag went up at Liga MX headquarters.
"We are inclined to help Veracruz players any way we can," Brizuela said. "If their situation is not sorted out, I believe it is best if the league comes to a halt."
Brizuela assured reporters that the Chivas do not fear retribution from the Liga MX disciplinary committee. "I think league ownership should realize that we are united in this, and that the players union is growing."
Brizuela also said the players' unified stance in Liga MX would benefit all the professional leagues in Mexico, especially second and third division players who have no voice in their respective leagues.
Former Chivas player Carlos Salcido – now with the Tiburones – was also mentioned. The former Team Mexico stalwart had announced before the season that he was going to retire at the end of the Apertura 2019. Salcido, 39, played nine years for the Chivas and participated in three World Cups with El Tri.
Kuri: What, me worry?
On Wednesday, Veracruz owner Fidel Kuri shrugged off the controversy, insisting he would play his players' wages …eventually.
"We shouldn't be worrying about getting slapped with demotion," he said. "I have calculated how to pay all the back wages, probably some time next week.
"No worries. I have given the team my word about this."
Kuri insisted he had been in touch with the players, and will be giving his full attention to the situation. "The media has known about the financial situation," he insisted. "When we presented (team vice president Raúl) Arias, I mentioned that the club owed some salaries and we were working on it."
The controversial owner also blamed previous team owners for the club's financial crisis, saying he had been stuck with debt and some bad deals. "To be honest, the [Liga MX] and the Mexican Soccer Federation (FMF) put me in this situation."
Kuri then disclosed that part of the problem was that several players did not have contracts. "Some didn't want to sign the offered deal because they were conditional – linked to results, performance – so we just had verbal agreements. So it's their own fault that they're in this situation, but they shouldn't worry because my word is good."
The Veracruz owner concluded his remarks by insisting that he has a good relationship with AMFPro president Álvaro Ortiz and that they had spoken about resolving the issue and everything was OK.
"I've been working with the FMF to figure this out," he said. "I'm not hiding … we're just in a bit of a hole."
Unfortunately this hole might not be an easy one to climb out of.