Midweek Murmurs: Chivas fans ask WWRPD?
Ricardo Peláez has not officially been put in charge of the Chivas, but that won't keep away the media spotlight.
The Chivas have a new sporting director and Monday's official pronouncement continues to capture headlines and column inches, prompting soccer fans around Mexico to ask: What will Ricardo Peláez do?
Peláez – often seen as some kind of front office savant – won't take over the Guadalajara sporting director post until the Apertura 2019 has concluded. But his "blueprint" to overhaul the Chivas is getting plenty of analysis already.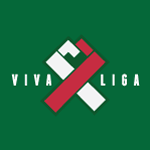 The initial focus will be on hiring a coach as Luis Fernando Tena was never seen as the long-term solution and Peláez will want somebody to execute his plan. The most prominent name being mentioned right now is former Monterrey coach Diego Alonso who was fired last month. Giving credence to these rumors is the fact that Chivas owner Amaury Vergara met with Alonso on Tuesday and afterward spoke to Tena.
Alonso won a Liga MX title with Pachuca (Clausura 2016) and the 2017 Concacaf Champions League. He also led Monterrey to a Concacaf Champions League title this past May, but since then the Rayados have been an unmitigated disaster. Monterrey has a 5-1-7 record this season (last season, the Rayados only lost 3 games).
There is also rampant speculation about who Peláez will target during the winter transfer window. Players he acquired for Cruz Azul are on the list. Team Mexico stalwart Roberto Alvarado told reporters he would gladly talk with Peláez about a possible move. Cementeros playmaker Elías Hernández – who Peláez famously recruited out from under the Chivas in summer 2018 – could be on his wish list.
Necaxa left back Cristian "Chicote" Calderón – who looked good with El Tri during their Nations Leagues matches earlier this month – is expected to be a prized acquisition for some team in December. Peláez might have to outbid América for his services. Pachuca's young midfield duo of Víctor Guzmán and Erick Aguirre would also look attractive in red and white stripes.
Necaxa goalie Hugo González could also be targeted as could Necaxa midfielder Jesús Angulo who has flourished in his first season with the Rayos in Memo Vázquez's system.
All in all, Peláez is purported to have 80 million dollars to spend as the Chivas race to stave off relegation concerns. But money alone won't guarantee success. And although Peláez has a well-earned reputation as team builder, he has missed with some of his moves too.
When Peláez first took over the América job, the Aguilas were flirting with the relegation zone so the club spent big in hopes of a quick recovery. Some of the names on which Peláez dumped big bucks were Venezuela defender Oswaldo Vizcarrondo, Cristian Pellerano, Jesús "Churpias" Moreno and José Madueña. None of these players are remembered by Aguilas fans.
At Cruz Azul, Peláez again paid for Madueña who is regarded as somewhat of a liability at right fullback and rarely plays anymore. The failure to retain midfielder Iván Marcone after his one season with the Cementeros also suggests bad management. Marcone was the linchpin of Cruz Azul team that finished the Apertura 2018 season with the top seed and went on to reach the finals before losing to América.
Other Cruz Azul acquisitions – brought in to accommodate coach Pedro Caixinha whose tenure with "La Máquina" can't truly be called successful – especially Edgar Méndez and Martín Cauteruccio fall closer to the "bust" category.
Twice Peláez was the sporting director for El Tri, the first time during the 2002 World Cup cycle and then again during the 2014 World Cup cycle. The results were certainly not anything to write home about. Neither time did El Tri get to the long-desired fifth game and the 2002 Cup ended with bitterly disappointing Round of 16 loss to Team USA.
Still, as the Chivas are Mexico's "favorite team," the obsession with Peláez and the speculation over his blueprint will remain a popular topic … especially since Guadalajara will not be in the playoffs for a fifth consecutive season. So what else is there to talk about?