Toluca announces La Volpe out at end of season
Veteran manager Ricardo La Volpe will finish out the season with the Diablos who will look for a new coach for the Clausura 2020.
As a disappointing Apertura 2019 season winds down, Toluca management announced it will make a coaching change next month. The Diablos are not mathematically eliminated from the playoffs just yet, but the team has been stuck near the bottom of the table most of the season and that is unacceptable for ownership.
The press release simply announced that La Volpe, 67, no longer fits in their plans but "El Bigotón" will lead the team for the final five games of the Apertura. Toluca is currently in 17th place, earning only 13 points with a 3-4-6 record.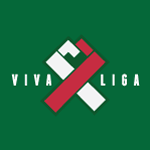 Since La Volpe took over on March 4, 2019, Toluca has failed to establish an identity and his team seemed uncomfortable with his tactical approach. Even so, the Diablos finished the Clausura 2019 4-3-1 with big wins over Monterrey and América, but finished 3 points out of the final playoff spot. Toluca had visions of competing for the playoffs this season, but it had not turned out that way.
Overall, La Volpe is 7-7-7 in 21 games in charge in Toluca. The Diablos finish the Apertura 2019 with games against Pachuca, Tigres, Chivas, Leon and Santos Laguna.
La Volpe's 35-year coaching career appears to be winding down as he has not found much success at his most recent stops. The big Argentine – a back-up goalie on the 1978 World Cup winning team – finished his playing career in Mexico (playing for Atlante and Oaxtepec) and turned to coaching immediately upon retirement in 1983.
"El Bigotón" started his coaching career at Oaxtepec before spending time with Angeles de Puebla, Atlante, Guadalajara and Puebla befoe returning to Atlante where he enjoyed his first sustained run of success. He led the Potros to the 1992-93 Liga MX title with a flowing attacking style often relying on a 5-man back line wherein the fullbacks were frequent attackers.
La Volpe went on to coach America briefly before boosting his resume at Atlas where he demonstrated his skill at developing young players. He led the unsung Zorros to the 1999 Liga MX finals where they lost to powerhouse Toluca. At Atlas, La Volpe "discovered" Rafa Márquez, Daniel Osorno, Miguel Zepeda and Juan Pablo Rodríguez, all of whom would play for La Volpe on Team Mexico.
After a brief stint with Toluca, La Volpe took over the reins of the national team, leading El Tri to the 2006 World Cup where they reached the Round of 16 before losing to Argentina in overtime.
Since then, La Volpe has coached in Argentina, Mexico and Egypt while also spending two years as head coach of Costa Rica's national team. He had disappointing terms at Guadalajara (2014) and América (2016-17) before spending a year in charge of Pyramids FC in Egypt.
Some team would be wise to latch onto the elder statesman and put him in charge of their youth teams. But for now, we're left to see how he handles his final five games in charge of the Choriceros.