America coach Miguel Herrera sent off a third time
Club America might come to realize that Miguel "Piojo" Herrera's antics are tarnishing their image and costing them money.
In a tough matchup at the Estadio Azteca, Santos demonstrated the power of their abilities by beating America 2-1 after trailing 1-0. Diego Valdes tied it up in the 67th minute and Brian Lozano grabbed the winner a few minutes later to earn Santos their 10th victory of the Apertura 2019.
With that win Santos, earned 3 important points and firmed up their spot atop the table with 33 points, good for a 5-point lead in the standings. Just before the final whistle, America coach Miguel Herrera and his counterpart Guillermo Almada got into an animated verbal dispute and ref Cesar Ramos wasted no time in sending both men off the pitch.
Perhaps it was a bit harsh for Ramos to dismiss both coaches near the end of the match but it was no surprise since Herrera has had major blow-ups against rival coaches and especially against referees throughout his career. Herrera has been sent off 40 times in his coaching career as tends to let his emotions get the best of him on the sidelines. And his actions off the field have occasionally been objectionable too. Who can forget his dismissal as coach of El Tri after security video showed him throwing a punch at a television commentator while in an airport waiting room. There has never been a coach in Liga MX history who has been sent off as much as Herrera and that is not a good stat to have on his resume.
On Oct. 5, 2019, as America was getting trounced by Cruz Azul, Herrera caused spent much of the second half insulting the referee until he was ejected. En route to the locker room, he launched a verbal attack on the ref that earned him a 3-game suspension.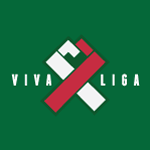 Reports suggest "Piojo" was given an ultimatum by ownership to behave himself or face the consequences. Saturday's game against Santos was his first game back after the suspension ended.
America has not had a great tournament, but they are in decent position with 28 points and one game remaining (against Veracruz), a game that Herrera will have to watch from the stands.