El Tri focuses on Panama, not 'Chicharito' controversy
Mexico faces Panama and Bermuda in the next few days, but what's happening off the field is garnering the headlines.
El Tri will take the field in Panama for their penultimate match of the year with a chance to clinch first place in their Concacaf Nations League group. A win will also put them in position to claim the top seed in the semifinals scheduled for June 2020.
Team Mexico has been preparing for this year-end FIFA break amidst a whirlwind of rumors and controversy whipping around training camp, primarily generated by the absence of three veteran stars.
Mexico soccer fans are atwitter (pun intended) over none-to-discreet whispers that "Chicharito" Hernández, Marco Fabián and Miguel Layún were left out of the El Tri current training camp as part of a disciplinary procedure. The three members of Mexico's 2018 World Cup team were called out for breaking training after being photographed at New York City nightclub in early September.
The incident occurred after El Tri smashed the United States 3-0 in a friendly played in Giants Stadium, just before the team flew to San Antonio for another game (a 4-0 loss to Argentina).
At first, Mexican soccer officials downplayed the incident, telling reporters that the players had a free night so no team rules were violated. Since then, it has become apparent that there was much more to it than a late-night drink-fest. (Layún told reporters it was a simple team "brunch.")
Several reports this week have revealed that a team employee was fired for helping certain players break rules (bringing women into the team hotel, for one). These reports have named "Chicharito," Marco Fabián and Layún has the rule-breakers and one report claimed that "Chicharito" went so far as to identify the team employee as the culprit.
When these three players, as well as "Memo" Ochoa and Héctor Moreno – also photographed at the "brunch" – were left out of the October training camp, journalists asked if they were being punished for the NYC incident. Team officials said that was not the case.
Ochoa and Moreno were summoned for the upcoming Nations League matches, again spotlighting the absence of "Chicharito," Fabián and Layún. This time, details are leaking out. On Thursday, one report suggested that team sponsors are also fed up with "Chicharito." El Tri coach Gerardo Martino insists he did not invite "Chicharito" to camp "because there are other players in better form," while also declaring that the controversy would not distract his team.
"I said in September that Raúl (Jiménez) was my No. 9 and this has not changed," Martino said, adding that he was looking forward to working with León's 20-year-old striker José Juan Macías some more.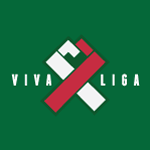 Martino then went on to say that the Nations League was a rather "useless" tournament for El Tri. "This event does not benefit us in the least," he said Thursday.
Perhaps he was trying to deflect the media frenzy away from the team's personnel decisions, but he does have a point. This tournament does not provide useful competition for a team that desires to reach the Final Eight of the 2022 World Cup. Then again, it does give "Tata" the opportunity to work with younger players and rejuvenate his roster in a low-pressure situation.