Mini-Tri makes Under-17 final. And after that?
Mexico has been in five U-17 World Cup semifinals since 2005, advancing to the Final four times now.
Mexico reached its fourth Under-17 World Cup final after surviving a penalty kick shoot-out against the Netherlands, with goalie Eduardo García playing the hero. García stopped three of Holland's spot kicks and El Mini-Tri advanced to a meeting with host Brazil on Sunday.
The Dutch outplayed Mexico for long stretches of their semifinal match, enjoying a possession advantage (57% to 43%) and hitting the woodwork once while also having a goal disallowed. The European squad finally took the lead in minute 74 when defender Alejandro Guzmán was beaten along the baseline and a centering pass from Melayro Bogarde was deflected home by Youri Regeer. Mexico tied it 5 minutes later when sub Efraín Alvarez ripped a free kick from 25 meters over the wall and into the net.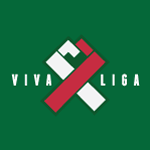 El Tri twice came close to taking the lead shortly thereafter, the first chance off a corner kick that was saved by keeper Calvin Raatsie and the second a quick turn-and-shoot from Bryan González that went just over the crossbar.
Both goalscorers would come up short in the shoot-out, but goalie García would make the difference. Alvarez stepped up first and his ill-advised effort to fool the goalie with a Panenka Penalty shot did not fool Raatsie and the Dutch goalie easily caught the chipped shot. The Netherlands made their first two spot kicks but then García – a Chivas product – blocked three of the next four, allowing El Tri to move on to the final for the first time since 2013 when Mexico's Kiddie Korps came up short against Nigeria.
Mexico will be going for its third Under-17 World Cup title (2005, 2011), while its opponent – Brazil – will be aiming to claim its fourth title (1997, 1999, 2003).
Will Mini-Tri players become future stars?
Few local pundits picked El Mini-Tri to make it to the final and, no doubt, few will champion their chances against an in-form Brazil side. Still, most columnists have been lauding Mexico's performances throughout the World Cup.
Marco Antonio "Chima" Ruiz has his boys trending upward and they have shown improvement game-to-game. Some will question his decision to keep L.A. Galaxy star Alvarez on the bench until minute 73, but it reflects the coach's emphasis on a pressing defense and a focus on team before "stars."
In line with that, a popular topic getting attention during this World Cup is the development of these promising youngsters. Several articles have pointed out the limited success of the players from the two World Cup-winning sides with the intention of demanding that Liga MX teams devote resources and attention to the players on the Mini-Tri.
The argument being made is this: Mexico is extremely competitive at the Under-17 level (five semifinals in the past 14 years) and a bit less so in the Under-20 category (runner-up in the inaugural event in 1977 and third-place medalist in 2011. So why isn't Mexico a title contender at the senior level? Why can't Liga MX teams develop these kids into world class football players?
The easy explanation is that Liga MX teams don't give the kids from the Mini-Tri squads opportunities. With the short-season set-up in Liga MX, coaches face pressure to win quickly and they aren't given the time to build a team from within. And owners prefer quick results so they spend on veterans from abroad (especially South America). This is especially true for the skill positions (striker, midfield playmakers). As a result, the development of the Mini-Tri gets stunted at the key 19- to 21-year-old stage.
Will more liberal export strategy benefit El Tri?
Many making this argument will point to Argentina and Brazil as examples. These two teams dominate at the Under-20 World Cup level (Argentina has 6 Cups, Brazil has 5). These kids become stars in their domestic leagues, primarily because both countries export their players freely. The youngsters are then given every opportunity to grow at the senior level and teams hire veterans from other countries to complement them and keep the teams competitive.
Over the past decade, we have seen some teams demonstrate a willingness to shop promising youngsters to Europe (Pachuca and Héctor Herrera, "Chucky" Lozano and Erick Gutiérrez; América and Diego Lainez and Edson Alvarez). Too often, soccer clubs here prioritize winning domestic titles over player development, or they inflate buy-out clauses to levels that scare off potential European buyers.
Whatever the strategy, Mexico needs the Soccer Federation and Liga MX owners to get on the same page with regard to player development. Future El Tri rosters should be littered with players who have come up through the Mini-Tri teams. This is not always the case. And they both need to accept their share of the blame for this.