Xolos chase playoff berth; Quiroga eyes scoring title
Matchday 19 kicks off with two games on Friday night and the season is on the line for Tijuana.
The final weekend of the Apertura 2019 regular season gets rolling in Puebla where Necaxa will try to clinch the No. 2 seed with a win. The nightcap sees fourth-place León visit the Xolos of Tijuana with playoff positions at stake for both teams.
Six teams will be hanging on the result of the Tijuana-León match, Morelia in particular. If Tijuana fails to win, the Monarcas are guaranteed a spot in the playoffs. A Xolos loss keeps Atlas alive and the playoff aspirations of three other teams rely on a Tijuana loss or tie.
Xolos face must-win game
The visiting Esmeraldas have a Liguilla spot sewn up, but they could end up with the No. 2 seed should Necaxa fail to win at Estadio Cuauhtémoc and coach Ignacio Ambriz and his team will know the result before kick-off at Estadio Caliente.
A loss could see La Fiera sink into sixth place so they have plenty of incentive to play for the win and secure a high seeding.
Tijuana, on the other hand, is playing to keep its season alive. Coach Oscar Pareja knows that the Xolos must win to have a realistic chance at reaching their second consecutive Liguilla. If Tijuana wins, the team will be eagerly watching Saturday's Monterrey-Atlas match and rooting for the Zorros. In this scenario, an Atlas tie or win would earn La Jauria a ticket to the postseason.
The Xolos would still be mathematically alive for a playoff spot if they tie León, but their -9 goal differential puts them in a bad spot. If they only tie León, they'd then need Atlas to defeat Monterrey AND the Pachuca-Pumas match would have to end in a draw. Oh, and also the Chivas would be required to lose to or tie lowly Veracruz.
Will Rayos look to feed Mauro Quiroga?
Necaxa has a top seed all but secured, especially because they boast a +13 goal differential. A draw vs Puebla could conceivably see them drop to fourth (only if the Tigres win big at FC Juárez), but a loss could set the stage for a tumble into the fifth seed. But for that to happen, the Rayos would have to lose by multiple goals and Querétaro would have to defeat Morelia by multiple goals. So that is unlikely.
No doubt, coach Guillermo Vázquez will attack Puebla from the outset and forge an early lead. This would allow him to use substitutions to rest players instead of forcing tactical adjustments. It would also allow the club to make sure striker Mauro Quiroga wins the scoring title. The big Argentine forward leads the Liga MX with 12 goals and his closes pursuer (Alan Pulido of the Chivas) is two back. Quiroga has become the leader of the offense, the target of centering passes as well as a set-up man for his front-line mates.
It will be interesting to see if the Rayos are overly conscious of looking for Quiroga at the risk of disrupting their attacking flow. Equally interesting will be to see if Quiroga looks for his own shot instead of staying within the confines of the offense.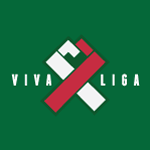 Necaxa and coach Vázquez know that the No. 2 playoff seed is the most-desired outcome, but earning the club's first individual scoring title since 2000 (Agustín Delgado) could be a temptation that is difficult to overcome.
As for Puebla, their season ends with the final whistle. Coach Juan Reynoso has likely done enough to retain his job, but the Camoteros will not find success in the Clausura 2020 unless the transfer window unveils a gem or two. At the same time, it is possible that they will sell off their best player – striker Lucas Cavallini – to maximize their return and to increase the spending money available to plug some of their many holes.