Rayados win-and-in; seeding shake-up in Liga MX
Seven teams came into Matchday 19 with hopes of an invitation to the playoff dance, promising a wild weekend of drama and excitement. That turned out not to be the case.
What had been billed as a weekend-long festival of high-stakes soccer matches in Liga MX quickly turned into anticlimax. Tijuana's Friday night home loss secured a Liguilla spot for Morelia and blotted out all the tension from Saturday's Querétaro-Monarcas match-up. Then early Saturday night, Monterrey dispatched Atlas to sew up the eighth and final playoff spot and, suddenly, the four remaining games were reduced to an afterthought.
Even so, the results of Matchday 19's nine contests re-ordered the Liga MX playoff seedings considerably as León, the Tigres and Querétaro each climbed up two spots and gained much more favorable quarterfinal match-ups.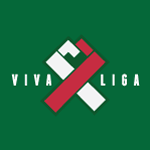 The weekend opener laid the groundwork for the seeding shuffle as second-place Necaxa was knocked around by 18th-place Puebla. The Tijuana-León game kicked off just minutes after the Rayos' shocking loss and that meant the Esmeraldas had a chance to climb from fifth to second. Ismael Sosa scored 20 minutes into the match to put the visitors up and Leo Ramos doubled the lead 10 minutes after the half. León basically played keep-away as Tijuana frantically fired away from distance when gaining possession.
The Xolos got a late goal but the 2-1 loss ended their season and sent Morelia fans into paroxysms of glee. The result knocked Necaxa into third place, and sent idle América into fourth while León claimed the No. 2 seed.
Had Tijuana won, Saturday's opener might have been a thriller: Morelia at sixth-place Querétaro. The Monarcas might have been playing for their playoff lives and the Gallos Blancos could have seen their playoff seeding drop to No. 7. Instead, Morelia decided that extra rest for some starters was more valuable than exerting themselves when the only potential reward was a No. 6 seed. The Gallos Blancos coasted to a 3-1 home win and they too leap-frogged Necaxa and América. The Rayos were now a fourth seed and the Aguilas a fifth seed, both knowing the Tigres could also climb past them on Sunday.
After the final whistle in Querétaro, Monterrey took the field against Atlas knowing they controlled their own destiny. A win and the Rayados were in, while Atlas was clutching at mathematical calculations that indicated a 4-goal win over Monterrey would keep them alive (but required two other results going their way too). Rogelio Funes Mori ended the suspense quickly, scoring twice in the game's first 11 minutes, spoiling the weekend for Pachuca, UNAM and Guadalajara.
By 9 p.m. Saturday, the Liga MX playoff roster was finalized, with the brackets awaiting the Tigres' result in Cd. Juárez. André-Pierre Gignac scored 5 minutes into Sunday's match, guiding the Tigres to victory and condemning Necaxa and América to lower seeds.
Liga MX quarterfinals
The Liguilla is set to kick off on Wednesday and the match-ups are as follows:
No. 1 Santos vs. No. 8 Monterrey
No. 2 León vs. No. 7 Morelia
No. 3 Tigres vs. No. 6 América
No. 4 Querétaro vs. No. 5 Necaxa