Chivas' Pulido, Necaxa's Quiroga share scoring title
Mauro Quiroga put in his bid for consideration as Best Newcomer, while Alan Pulido became first Mexican scoring champ since 2011.
In a surprising turn of events after a lousy and inconsistent Apertura 2019 for Chivas, striker Alan Pulido shocked critics by claiming a share of the Liga MX scoring title by scoring a brace in the season finale against Veracruz.
The 28-year-old striker matched the number of goals scored by Liga MX rookie Mauro Quiroga who scored 12 times for Necaxa. Pulido made a commitment at the start of the tournament to be one of the top scorers in the Liga MX and surely enough he kept his word.
It has been 17 seasons (8 1/2 years) since the last Mexican scoring champ in Liga MX (América's Angel Reyna, in the Clausura 2011). And you have to go back another year to find the last Chivas scoring champion when Javier "Chicharito" Hernandez, Johan Fano (Atlante) and Herculez Gomez (Puebla) finished tied with 10 goals in the Bicentenario 2010 season.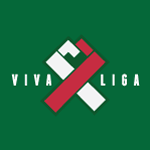 The last solo scoring champ for the Chivas was Omar Bravo in the Clausura 2007. Pulido became the sixth league scoring champ in Chivas history, following in the footsteps of Adalberto Lopez, Crescencio Gutierrez, Salvador Reyes, Bravo and Chicharito.
Pulido started all 18 games during a tumultuous season for the Chivas who made a coaching change in the Apertura 2019, but the striker had the confidence of both Tomas Boy and Luis Fernando Tena. Pulido did not lose focus and kept drilling his skills week in and week out. Sadly, the striker might not get a chance to chase a second straight scoring title as rumors are swirling that Pulido could migrate to the MLS to join forces with former Chivas coach Matias Almeyda at San Jose.
Argentine striker Mauro Quiroga had a chance to hold the scoring title all by himself, as he had a 2-goal lead heading into the final weekend. Quiroga was shut out in Necaxa's final game against Puebla, leaving the door open for Pulido to catch him. Even so, Quiroga had a fine debut season in Liga MX, scoring 12 goals in 18 games for the playoff-bound Rayos.
Quiroga was not just a goal-scorer as he led Necaxa with 5 assists. The last Necaxa scoring champion was Agustin Delgado who scored 14 goals during the Verano 2000 season.