No. 5 Rayos rout No. 4 Gallos in Aguascalientes
Necaxa drew first blood and heads to Querétaro with a big 3-0 lead in their quarterfinal series.
Host Necaxa scored three second-half goals, taking a huge step toward its first semifinal appearance in three years. The fifth-seeded Rayos held their own against the high-powered Querétaro offense, giving up only one shot on goal, but it was a beauty by Clifford Aboagye. Fortunately for Necaxa, Hugo González was up to the task, making a sprawling save on the first-half scoring opportunity.
The Rayos were able to create chances, too, generating 14 shots and getting six of them on goal. The first half featured plenty of back and forth as the No. 4 seed Gallos Blancos' speed and quickness gave Necaxa's defense fits. But at the same time, the Rayos were able to push back with some counter-attacking possession. The game reached halftime scoreless, but the home crowd didn't have long to wait.
In minute 52, Cristian "Chicote" Calderón gathered in a rebound wide of the back post and knocked it home from 12 meters. A Necaxa centering pass had been deflected out in front to Jesús Angulo but his shot from straight on was blocked by defender Jair Pereira. The ball ricocheted to the back side to the unmarked "Chicote" and he calmly powered it into the net with his right foot.
The Team Mexico left back nearly scored again a few minutes later when he dashed into the box behind the defense only to see goalie Gil Alcalá race off his line smartly and smother the shot.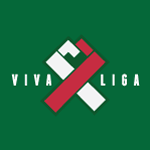 But that only delayed the obvious and Felipe Gallegos delivered the dagger in minute 82, ripping a free kick from 25 meters over the wall of Gallos Blancos and just inside the near post.
Eduardo Herrera completed the scoring in added time when he collected a header from teammate Maxi Salas and slotted home from point blank range, sending Rayos fans into paroxysms of exultation.
These teams play the return match in Estadio Corregidora on Saturday and Querétaro will have to win by the same 3-0 score, or triumph by four goals in case Necaxa scores an away goal.