America bounces defending champs from Liguilla
The Aguilas scored 4 times against the Tigres, the league's best defense, to overcome a first-leg deficit.
After a controversial first leg between America and Tigres at the Estadio Azteca, it appeared that the defending champion Tigres would calmly eliminate America. After all, the Tigres were the No. 1 defense in Liga MX and had given up only 7 goals at home all season.
America lost 2-1 Thursday night and stepped onto the Estadio Universitario pitch Sunday night knowing they'd have to score at least 2 goals to advance. The Aguilas quickly made it clear that they intended to attack on offense and defense and they dominated possession from the outset.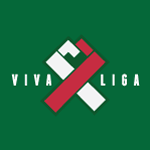 Only 21 minutes, America quieted the "Volcan" with a header from striker Federico Viñas off a free kick from Richard Sanchez. Ten minutes later, it got really quiet. The Tigres – and the sell-out crowd – were stunned when Guido Rodriguez was left all alone in front off a corner kick and he easily banged home the Aguilas' second goal.
Coach Miguel Herrera knew that a single Tigres goal would send the hosts through as the higher seed, so he had his men continue in attack. It paid off right before halftime, when Henry Martin made Tigres and Team Mexico defender Carlos Salcedo look like a fool, dribbling around him at the baseline before slipping a perfect cross right into the box. Giovani dos Santos was first on the spot and he slotted home easily to give America a 3-0 lead.
The Tigres came out desperate to start the second half. They had to score 3 goals to keep their dreams of a repeat alive. In minute 57, Javier Aquino kept the Tigres in the hunt with a tap-in goal that restored hope to the home fans at the Estadio Universitario.
In minute 71, striker Andre Pierre-Gignac knocked home a second for the Tigres, making the aggregate score 4-4. The No. 3 seed Tigres still needed a goal because America, the No. 6 seed, would advance due to the away-goal rule. Their dreams of a miracle fight-back ended when Salcedo committed a foolish penalty in the 79th minute. Emanuel Aguilera converted from the spot and that's how the game ended, 4-2 America (5-4 aggregate).
The Tigres now will pack their bags and head off for brief winter vacations before the Clausura 2020 while America will prepare to play No. 7 seed Morelia in the semifinals.