What might Aguilas do to prepare for Clausura?
América has qualified for the Apertura 2019 Finals, but with a two-week break until that series starts, there is time to speculate about next season.
The Aguilas of América have a couple weeks to prepare for the Liga MX championship series against Monterrey as the Rayados had to travel to Qatar to participate in the FIFA Club World Cup. La Pandilla earned that honor by winning the Concacaf Champions League on May 1.
Pundits have been speculating about how the Aguilas will prepare for the Finals without being in game shape. Will they be at a disadvantage since Monterrey will be playing official matches and might even get the chance to play Liverpool.
While America players and coaches are going about the business of training, rehabbing and game-planning, the front office is already thinking about next season.
Two-time league MVP Guido Rodríguez will likely be a huge factor in the Finals, but the big Argentine midfielder is a target of Spain's Real Betis. America is fielding offers for Rodríguez – and Guido dreams of playing in Europe – but negotiations have not really gotten untracked. In fact, Betis – where Team Mexico captain Andrés Guardado and former América prodigy Diego Lainez play – is making alternate plans if América's asking price is too high.
One rumor has Iván Marcone returning to Liga MX to replace Rodríguez. Marcone starred for one season with Cruz Azul but went home to Argentina with the hope of attracting the attention of the Argentine national team. That didn't work out so well and now he is inclined to return to Mexico.
At the same time, América is already kicking the tires on Querétaro midfielder Alonso Escoboza and young Gallos Blancos winger Jordi Cortizo. Querétaro is in the process of being sold to new owners – the same group that owns the Xolos of Tijuana – and the club is expected to cut payroll during the transition process.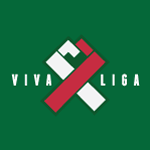 América seems willing to use coach Miguel Herrera's connections to the Hank Rhon family, the Tijuana owners ("El Piojo" spent three seasons coaching the Xolos). Further evidence that the Gallos Blancos are sellers in the winter market is the news that striker Ake Loba is being shopped around.
The Aguilas are also looking hard at defender Adrián Goransch (currently in Germany with the Wolfsburg Under-23 team). The native of Puebla has played his entire professional career in Europe. However, Goransch, 20, visited América club headquarters last week and his Wolfsburg contract expires next summer. América would love to rejuvenate its back line as veterans Bruno Valdez and Emnnuel Aguilera are not getting any younger.
América could also bolster its roster by bringing players out on loan. Veteran left back Luis Reyes – a member of the Apertura 2018 title winners – could return to America from Atlético de San Luis where he was on loan. Midfielder Cristhian Paredes could also be summoned back from a loan deal. The Paraguayan playmaker has been playing in MLS with the Portland Timbers.
All of this continued to be mere speculation but with two weeks between the semifinals and the finals, there is plenty of time to wonder what steps América might take to prepare for the Clausura 2020 season.