The ties that bind the coaches in Liga MX final
Monterrey and America will battle for the Apertura 2019 trophy on Dec. 26 and 29. The head coaches know each other well.
It has been an odd rollercoaster for Miguel Herrera and Antonio Mohamed in the Liga MX Apertura 2019. On one side, Herrera was on the hot seat in the middle of the season as his title contenders suffered a six-game winless streak. Meanwhile, Mohamed took charge of a highly touted Rayados team that was in danger of missing the playoffs.
Mohamed and Herrera trace their history together back to the legendary Toros Neza team that reached the Liga MX Finals in 1997 before losing to Ricardo Ferretti and the Chivas. Those moments certainly did not define their futures as they became coaches, coaching multiple teams until this day.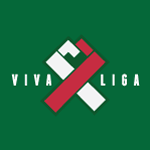 Both Herrera and Mohammed have similar coaching tracks as both have managed Tijuana, Monterrey and America. They each have two championships as head coach and each has guided America to Liga MX glory.
Herrera started coaching in 2002, taking the reins at Atlante, a team he had won a title with as a player. He enjoyed success there and moved to a bigger job, head coach of Monterrey. "El Piojo" led the Rayados to two Liga MX Finals but came up short each time. His temper finally wore out his welcome and he began a nomadic stretch, coaching at Veracruz, Estudiantes and Atlante again.
By then, Herrera had proven his worth and he was hired by America and given one single task: win championships! And that he did. Herrera's first title came in 2013 in an electrifying final series, winning the championship on a rainy night in Estadio Azteca via a 4-2 penalty shoot-out over Cruz Azul.
"El Piojo" was then "promoted" to the top job with El Tri and took Team Mexico to the 2014 World Cup. The man America hired to succeed Herrera was none other than Antonio Mohamed.
"El Turco" began his coaching career in his native Argentina, then got a brief taste of coaching in Liga MX with Veracruz in 2007. He returned to Mexico four years later to take over at recently promoted Tijuana. Three seasons later, he and the Xolos were lifting the Liga MX trophy.
Mohamed then went back home for two seasons but when America came calling in 2014, he gladly flew back to Mexico. Mohamed's time with America was bittersweet. He won his second Liga MX title in the Apertura 2014 but he left the team after that season on bitter terms. Even before the Finals, it had been revealed that America was moving on from "El Turco."
After a year off, Mohamed made another triumphant return, taking the reins at Monterrey and turning them into an offensive show. He took the Rayados to two Finals – just like Herrera had – and lost both times – just like Herrera had.
In the meantime, Herrera had been fired by Team Mexico (his terrible temper again) and came back to club coaching, first at Tijuana. He helped the Xolos return to the top of the league, earning a No. 1 seed in the Apertura 2016, but he could not replicate Mohamed's title with Tijuana.
That success earned him a second chance at America and he promptly led the Aguilas to another Liga MX title in the Apertura 2018. He then led America to the Clausura 2019 Copa MX title, just a year-and-a-half after Mohamed has led Monterrey to a Copa MX title.
And so here they are, linked together again. Mohamed will have a chance to take revenge on the team that mistreated him and Herrera will have a chance to vindicate himself after a season that saw him suspended on three occasions for red-card suspensions that included a special three-game ban for a crude verbal assault of a ref after a game.