Odds and Ends: Cruz Azul fills front office vacancy
The Cementeros finally named a general manager, while the Pumas and Atlas are addressing holes in their line-ups
Jaime Ordiales has accepted the general manager position with Cruz Azul, but he won't have much of a hand in picking the team for the Clausura 2020.
The position has been vacant since Ricardo Peláez resigned in a tiff with team executives over the mangled selection process for a new coach in September.
Since then, team executives Guillermo Alvarez and his brother Alfredo, as well as Víctor Garcés have taken charge of the Cruz Azul front office. These three and coach Robert Siboldi have already significantly shuffled the roster after a disastrous Apertura 2019 season that saw a team that boasted one of the Liga MX's highest payrolls miss out on the playoffs.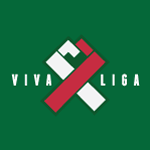 Ordiales has experience running teams, serving as general manager with América (2008-2011), Necaxa (2013-2014) and Guadalajara (2016). After his short stint with the Chivas, the former midfielder (he had a 20-year career in Liga MX) spent a season coaching the UAT Correcaminos in Ascenso MX.
The 55-year-old Ordiales said he will work the Cruz Azul brain trust to carry out their plan for the Clausura and focus on roster analysis so that he can play a bigger role heading toward the summer and the Apertura 2020 thereafter.
Pumas rebuild from the back
UNAM is hoping that 22-year-old Alejandro Mayorga is the solution to their left back woes. Mayorga joins the Pumas on loan from the Chivas where he played sparingly. He spent the Apertura 2018 season on loan with Necaxa, seeing action in 11 games.
The Pumas have tried covering the left fullback position by committee the past 12 months, but were disappointed by Alan Mendoza, Idekel Domínguez and Jeison Angulo. Midfielder Víctor Malcorra was even pressed into duty as a left back last season, but he was not the answer either.
Mayorga will compete with another newcomer – 20-year-old Jerónimo Rodríguez – for the starting spot opposite Alan Mozo who has evolved into a wonderful two-way player at right back.
Santos-Atlas pipeline continues
José Abella is looking to revive his career at Atlas after the former Santos skipper was sent out on loan to the Zorros.
The 25-year-old Abella is a solid right fullback who was an emerging star on the Santos team that won the Clausura 2018 Liga MX title. He then spent a year as the Guerreros captain before losing his starting job this past season to converted winger Carlos Orrantia.
Abella will join two former teammates on the Atlas back line – Hugo Nervo and Jesús Angulo. Nervo and Angulo were traded to Atlas over the summer so Abella's move continues a trend that started after Grupo Orlegi – the management group that runs Santos – acquired a majority interest in the Atlas franchise. Also with Atlas is midfielder Osvaldo Martínez who was Abella's teammate on the Santos team that won the Clausura 2018 trophy.