Lobos make last stand vs hard-charging Cementeros
Caixinha's Cementeros can't afford to overlook Lobos in their chase for a better playoff seeding.
After a sluggish start to the Clausura 2019 during which coach Pedro Caixinha was nearly fired, Cruz Azul is approaching the finish line with an 8-game unbeaten streak. The Cementeros even have an outside chance of capturing the No. 3 seed if they win out. But a group of feisty Lobos stand in their way.
The upstart Lobos, meanwhile, are still in the playoff hunt though pundits had predicted they might be fighting to avoid relegation at this stage of the season. Though they face long (very long) odds, the Lobos could steal a spot in the Liguilla with an upset over Cruz Azul on Sunday and a win at Toluca next week. In addition, the Lobos would need the Matchday 17 Tijuana-Puebla game to end in a tie.
Last match
Tijuana 1, Lobos BUAP 2
Leo Ramos came back from injury and promptly scored twice as the Lobos shocked Tijuana to keep their playoff hopes alive. The host Xolos scored in minute 4, but the Lobos kept their poise and goalie José Antonio Rodríguez made 5 fine saves. Ramos equalized just after the half hour mark and fired home a penalty kick in minute 50.
Cruz Azul 2, Pumas 1
Milton Caraglio kept up his hot streak, scoring both goals and coming close on two other occasions as the Cementeros eked out a win. The Pumas went down a man in minute 39 and the Cementeros dominated for long stretches, but could not put the visitors away. Their profligacy almost cost them as UNAM came close to tying the game in the dying minutes, only to see a goal ruled out for offside.
Possible line-ups
Lobos BUAP: 4-2-3-1
J.A. Rodríguez
Crisanto – Velasco – Fco. Rodríguez – Cruz
Macias – González
Chirinos – Rabello – Lainez
Ramos
Coach Francisco Palencia will probably concede possession to Cruz Azul and try to strike on the counter. Mauro Lainez has been solid this month and the return of Leo Ramos should give Lainez and Michael Chirinos more room to operate on the wings.
Cruz Azul: 4-4-2
Corona
Domínguez – Aguilar – Lichnovsky – Aldrete
Mendez – Baca – Yotún – Alvarado
Pineda – Caraglio
Central defender Pablo Aguilar has been beaten up all season and it is possible he will be given a rest ahead of the playoff grind. Coach Pedro Caixinha could insert José Madueña at right back and move Julio César Domínguez inside. Orbelín Pineda and Roberto Alvarado will be called upon to spark the offense and look for Caraglio in the box.
Key players
Lobos BUAP: Striker Leo Ramos has a knack for scoring and he will have to produce again if the Lobos want to stay in the playoff hunt. He might have to drop back a bit to get involved in the play early since he will likely face double teams in the box.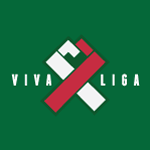 Cruz Azul: Defenders Igor Lichnovsky and Pablo Aguilar will have to communicate as they team up to mark Ramos who can be a terror in the box. Both defenders will also be expected to deliver lead passes over the Lobos back line to open up space in their offensive third.
Prediction
Cruz Azul has been beset by injuries this season, but the necessity of juggling his line-up gave several players (especially Yoshimar Yotún) the opportunity to find their niche. As a result, the Cementeros have rounded into shape at just the right time. If Cruz Azul can limit Leo Ramos' touches, they should be able to produce just their third road win of the season.
Lobos 1, Cruz Azul 2