Rayados win two-legged Clasico Regio to claim title
Monterrey scored early then held off a late charge from the Tigres to win their fourth Concacaf Champions League title.
The Rayados are kings of Concacaf again but perhaps they are happier about having Monterrey bragging rights after topping crosstown rivals Tigres for their fourth Concacaf Champions League title of the decade.
After a 2-1 aggregate win over the Tigres, the Rayados joyously hoisted the CCL trophy, taking even greater pleasure in denying their great rivals their first-ever international trophy.
From the start of the game, Monterrey rolled along with their game plan, frustrating the Tigres starting 11 as the visitors sought to make up a 1-goal deficit from the first leg. The Rayados played a very disciplined game at Estadio BBVA, sitting back effectively on defense and springing forward on the counterattack. For the entire 90 minutes, Los Rayados pressured the ball and opened up the field with possession, keeping the Tigres at bay.
The most valuable Rayados were midfielder Rodolfo Pizarro and goalkeeper Marcelo Barovero. Pizarro was masterful with the ball at his feet and creating chances for his teammates, while Barovero patrolled his area brilliantly.
In minute 24, Pizarro dribbled into the box then paused and turned as defender Luis "Chaka" Rodriguez fell for the feint, tripping the shifty Rayados midfielder as he cut in front of the Tigres defender. Rayados defender Nico Sanchez sent Tigres the wrong way and converted the resulting penalty to give Monterrey a 1-0 lead.
Monterrey then tightened its defense further (holding the Tigres to only 2 shots on goal). Finally, after 170 minutes of action, Andre-Pierre Gignac found the net for the Tigres. The goal was a thing of beauty as the French forward who came on as a substitute in the second half scored with a flying scissor-kick. With only 5 minutes, the Tigres briefly had hope, pressing forward looking for the equalizer but it would prove to be too little too late.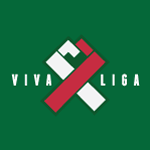 Rayados fans celebrated long into the night after the win at Estadio BBVA Bancomer, as the triumph made up for the loss to the Tigres in the Apertura 2017 final.