Could Edson Alvarez join Premier League club Wolves?
Among widespread interest in the talented 21-year-old in Europe, England's Wolves seem to be maneuvering closer to making a move.
After signing a new contract with his current Liga MX club America in May, Alvarez has become the focus of even more transfer rumors since the end of the season. The defensive midfielder had a tremendous Apertura 2018, scoring both goals in the Aguilas' 2-0 win over Cruz Azul in the Finals.
That prompted Dutch club Ajax and Scottish club Celtic to take a closer look at the 21-year-old native of the Mexico City metropolitan area. Some reports declared he was extremely close to making a move to Celtic.
This attention likely prompted America to renew his contract (through 2022) so that they could earn a little extra cash if they were to sell him in the summer. This creates a bit of a problem for those clubs that were interested in him before he signed the new deal in mid-May, because some clubs – like Ajax – might be put off by the higher fee.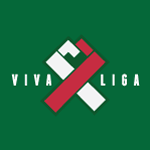 This is much less of a problem for English clubs, however, as the Premier League is renowned for its astronomically high income based on lucrative TV deals and sponsorships. Even newly promoted clubs such as Wolverhampton Wanderers can afford to spend more than 100 million dollars upon arrival in the Premier League.
It just so happens that Wolves have become more and more the subject of rumors involving the Alvarez and there might be some real substance there.
Wolves could easily afford the reported 11-15 million pounds that America is asking for Alvarez and could also easily afford to give him a decent wage on top of that.
Alvarez is already one of the biggest names on Tata Martino's roster for the upcoming Gold Cup. He is a versatile defensive player who can play anywhere along the back line, but is a highly skilled defensive midfielder, the position he is most likely to take up at the Gold Cup.
His attractive mix of youth and versatility could tempt any club and Wolves could see his sell-on value as an added bonus.
If Wolves did buy Edson Alvarez, would he find success there? The short answer is yes, in my opinion.
Edson is similar to Chelsea's N'Golo Kante, a key member of France's World Cup winning team. Alvarez can make a decent tackle, break up opponent's play, and recover possession with the best of them. He is always very poised on the ball and is known for his brilliant ball distribution. He always has a good pass in him.
All these virtues will appeal to a Premier League club known to favor counter-attacks, or even to teams that prefer possession.
There is an argument that Edson would need time to settle in England, but he would have a familiar face in the dressing room – former America star Raul Jimenez – and the infamous America fan at Wolves games.
Edson could also lean on football legend in Joao Moutinho. Who better to learn from than Portugal's long-time midfield stalwart?
And since Jimenez enjoyed such celebrated – and unexpected – success in the Premier League, we could forgive Wolves for eyeing talent in Mexico.
In my opinion, a move to England to a club playing Europa League football next season would be life-changing for Edson and it is fully deserved after his solid development at America.
For now though, his attention – and ours – remains firmly on Sunday's friendly against Ecuador, a game Edson will likely skip after his injury scare against Venezuela on Wednesday. If Alvarez has a good Gold Cup, it could prompt Wolves to quickly put in a bid for him.