El Tri outscores Ecuador in final Gold Cup warm-up
Team Mexico completed its preparation for the Gold Cup with another solid performance.
Team Mexico completed its Gold Cup preparations with another win and another injury. "Chaka" Rodríguez scored the winner in minute 77 as El Tri edged past Ecuador 3-2 in Arlington, Texas, to complete Mexico's two-game exhibition series heading into the Gold Cup.
On the down side, central defender Héctor Moreno was taken off just past the half-hour mark after suffering what appear to be a groin strain. Mexico will limp into Gold Cup play on Saturday against Cuba with left back Jorge Sánchez and midfielder Edson Álvarez joining Moreno on the list of walking wounded.
Jonathan dos Santos opened the scoring in minute 28, tackling a lax Orbelin Pineda pass away from Jefferson Intriago at midfield, scrambling to his feet, dribbling 30 meters and letting fly from about 25 meters. His shot skipped under the outstretched arm of Ecuador goalie Máximo Banguera and into the side netting.
El Tri finished out the half comfortably, protecting the 1-0 lead by dominating possession and moving the ball swiftly through midfield. Luis Montes looked good distributing the ball in the middle, while "Chaka" and Uriel Antuna worked well together on the right flank, double-teaming opponents, swiping the ball and moving forward effectively.
Ecuador tied the match shortly after the break when a free kick by León's Angel Mena was redirected by César Montes toward the back post as goalie Memo Ochoa moved to cover the trajectory of the shot to the near post.
Luis Montes repaid the favor 15 minutes later, chipping a free kick from 20 meters over the wall and inside the near post. The picture-perfect shot gave Mexico a 2-1 lead in minute 63, but it would only last 2 minutes.
Dos Santos made a terrible back pass that Ecuador intercepted and turned into a corner kick that Tigres star Enner Valencia nearly converted but Diego Reyes knocked his point-blank shot out of bounds for a second corner. This time, the South Americans made Mexico pay. "Chaka" did a poor job of marking Eduar Preciado who headed home powerfully at the back post, knotting the score at 2-2 in minute 66.
"Chaka" made up for his mistake 11 minutes later, finishing off a move forward by El Tri with a low volley from 10 meters that zipped past Banguera before he could get down on the ball. Jesús Gallardo delivered the cross – a lovely lofted cross – from wide left, clearing the Ecuador defense and right onto the foot of the onrushing "Chaka."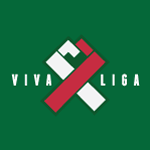 Team Mexico closed out the game after that and almost scored another when second-half sub Rodolfo Pizarro nearly placed a flick volley into the back-side netting after "Chaka" had made a double move to get to the touch line and send a cross toward the near post.
Notes: El Tri enjoyed 60% possession for the game and outshot Ecuador 12 to 8. … Mexico has now scored at least 3 goals in each of the four matches they have played under the direction of Coach "Tata" Martino who is now 4-0-0 as El Tri's manager. … El Tri now has a 16-5-3 mark against Ecuador.