Team Mexico wins, but takes another injury hit
In their final friendly leading to the Gold Cup, Mexico beat Ecuador in front of 59,222 fans in Arlington, Texas.
Everyone loves to start with good news if your team wins, and it just so happens that Mexico looked superb again in their final warm-up for the Gold Cup, defeating Ecuador 3-2.
Ecuador pressed Mexico hard and made El Tri work for the ball the first 10 minutes. Mexico regained their posture across midfield, led by Andres Guardado, Jonathan dos Santos and Luis Montes, and Mexico took over time of possession from there on (58% for the game).
It took only 28 minutes for the first goal as dos Santos placed the ball just inside the post where Ecuador goalie Banguera could not reach it. Dos Santos did more than just score; the LA Galaxy midfielder showed Coach Gerardo Martino that he can trust him in the absence of Hector Herrera. Mexico had other opportunities in the first half – Luis Montes and Orbelin Pineda got nice shots off – but Mexico went into the half with a slim 1-0 lead.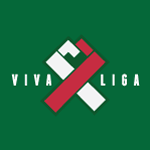 The lead did not last long as Ecuador equalized with a free kick from the Liga MX's top scorer, Angel Mena (he had 14 goals with Leon in the Clausura). Ecuador pressed for the next 12 minutes until once again Mexico took control.
In the 63rd minute, Luis Montes scored a stellar goal off a free kick, a moment of personal redemption for him (he broke his leg at AT&T Stadium just before the 2014 World Cup).
The celebrations did not last long as Ecuador scored to tie the score as Mena provided the assist off a corner kick. Ayrton Preciado headed the ball home at the back post.
After this, Mexico made a few adjustments, bringing on Alexis Vega, Rodolfo Pizarro and Roberto Alvarado and the trio made a difference. El Tri scored winner after Jesus Gallardo lofted a cross to Luis Rodirguez, who blasted a one-timer into the net in minute 77. The win was Mexico's fourth straight in 2019, all under the guidance of "Tata" Martino, who hopes his honeymoon continues throughout the upcoming Gold Cup 2019.
Wins are great and all that, but bad news comes with the good news – injuries. We are beginning to wonder how many more injuries El Tri can withstand (in addition to those players who asked out of the Gold Cup).
The last two friendlies have not been kind to Martino, losing a key player in each game. Edson Alvarez's status is still up in the air after he picked up a knee injury Wednesday against Venezuela and now Hector Moreno is hurt. The central defender was injured in the first half against Ecuador and he might miss the Gold Cup.
Let's not forget this is the third consecutive game a player has gone down at AT&T Stadium. That's the bad side of Sunday's win over Ecuador. Martino is not just adjusting pieces in the line-up or installing an offense, he is facing the simple fact that injuries are preventing him from establishing a set line-up.
Mexico begins their Gold Cup journey Saturday against Cuba. Let's hope injuries don't become a routine for El Tri.