El Tri U-22 squad comes up short in Toulon
Mexico falls to Japan in penalty kick shootout, must settle for third-place game in Toulon.
UNAM fullback Alan Mozo missed a penalty kick and Team Mexico goalie José Hernández (Atlas) was unable to stop a single shot taken by Japan as Mexico's Under-22 team came up short in its bid to reach the final of the Toulon Tournament. El Tri will play Ireland for third place on Saturday while Japan faces Brazil in the final.
Mexico squandered a late lead, giving up the equalizer when captain Ismael Govea (Atlas) misjudged a long ball, allowing Koki Ogawa to get in alone on goal. The Japanese striker did not make a mistake, slotting home in minute 89 to tie the score 2-2.
Just three minutes earlier, Mexico took a 2-1 lead when Mozo delivered a perfect cross to Edy Aguirre (Santos) who headed home inside the far post.
The game was scoreless until José de Jesús Godínez (Chivas) headed home at the near post in minute 50 to give Mexico a 1-0 lead. Mozo supplied the assist.
After the goal, El Tri seemed to fall back into a deeper defensive posture and Japan took advantage of the space to press forward. In minute 72, Mexico's soft defense was exposed as Japan moved the ball forward cleverly and Ao Tanaka fired a shot from 18 meters that banged off the crossbar. Defender Yuki Soma was unmarked at the back side and his low shot went between the legs of goalie Hernández. That was the first goal Mexico had given up in the tournament after three consecutive shut-outs.
Coach Jaime Lozano must be terribly disappointed with the listless performance from his squad. Mexico lacked ambition and executed poorly. Passing through the middle of the field was erratic and nobody took charge in midfield.
Defensive midfielder Joaquín Esquivel was particularly unreliable, while on the left side Erick Aguirre (Pachuca) and Gerardo Arteaga (Santos) were error-prone. Wingers Jairo Torres (Atlas) and Paolo Yrizar (Querétaro) were invisible for long stretches, often leaving Godínez alone up front to battle to two defenders.
Besides the two goals, El Tri created very few scoring opportunities, and when they did get the ball into the offensive third, Mexico too often over-dribbled or was stripped of possession. Too often, Mexico resorted to fouling when caught out of position (and their lack of tactical discipline had them out of position often).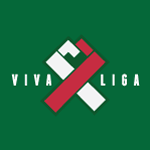 The penalty kick miss by Mozo was particularly unfortunate since the Pumas right back was virtually the only player for Mexico who had a good game. Govea's blunder was the real killer, however. With time running out and Japan taking a throw in 70 meters from goal, the captain moved up to press his man near midfield and the long pass over his head caught him moving the wrong direction with no help behind him. Around 35 meters in front of goal, Govea tried to get his head on the ball instead of chasing down the play. Ogawa had time to trap the pass, dribble into the box and pick his spot. He did not miss.
Lozano must now get his team ready for the third-place game on Saturday, but he'll face bigger questions when he gets home. Why was El Tri so lethargic? Did they underestimate Japan or were they already looking forward to a final against Brazil?
This roster should be embarrassed at their performance. They should also be concerned about missing out on the Olympics because Lozano might be encouraged to consider some U-20 players (Diego Lainez, Jonathan González, José Juan Macías) after the disappointing performances we witnessed in Toulon.