Ochoa: Put well-being of players ahead of profit
Guillermo Ochoa made some strong statements after the Ecuador match criticizing the Mexican Soccer Federation.
In each of the last three visits the national team has made to AT&T stadium in Arlington, Texas, El Tri has suffered serious injuries, including two that knocked key players out of upcoming tournaments. Mexico saw two more players go down during Sunday's game against Ecuador at the Dallas Cowboys stadium.
One might say that injuries are part of the game, but afterward Team Mexico goalie Guillermo Ochoa slammed the Mexican Soccer Federation for staging games at venues that are not soccer fields.
"We know the (Federation) has arrangements with SUM (Soccer United Marketing) … and they want to play in big stadiums, but they are not soccer stadiums," he told reporters. "But this is patchwork artificial turf."
Ochoa complained that these surfaces are detrimental to the players and they take a toll on knees and ankles. "Other national teams play solely on natural turf and you can see that the impact on the legs is not as detrimental."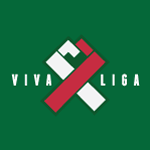 The goalie pointed out that Ecuador also had a player subbed out due to a leg injury that might have been attributable to the hard surface at AT&T Stadium.
"This is an issue that must be addressed," he continued. "I'd like to see (the Federation) think more about soccer than about profit because not only do the players suffer but the fans do as well (because they don't get to see their favorite players after avoidable injuries)."
Ochoa's complaints dovetailed with comments made by Team Mexico coach Gerardo Martino. When "Tata" was asked about the difference between coaching Mexico as compared to Paraguay and Argentina, he said he was surprised at the amount of marketing and merchandising that is involved.
But Ochoa declaration makes perfect sense from the players point of view due to the situation of the fields they normally play on, which is a well maintained grass field in the leagues the players play in, compared to the converted football fields into soccer fields they play on throughout the US, when friendlies take place.
Futbol Picante reported that the Federation has had a contract with SUM since 2002 and El Tri has played 98 games so far. These games have featured 38 different opponents (only 13 have been European) and the most frequent opponent has been the United States and Ecuador.
To maximize profit, these games are played in big football stadiums. More than 4.7 million fans have attended these games and they are paying for their tickets in U.S. dollars. So the business side of this equation is quite lucrative. After all El Tri is considered by some to be more popular north of the border than Team USA!
We can wonder if players who refuse invitations to the national team take these health concerns into consideration when making their decisions, especially with regard to friendlies. These matches – often against unimposing rivals – are almost always played in football stadiums converted into soccer fields. For instance, back in March Porto's Jesus Corona backed out of an invitation to El Tri's training camp ahead of two friendlies. The midfielder claimed he was nursing an ankle injury and he wanted to be healthy for Porto's Champions League matches after the FIFA break. Perhaps, Corona decided not to risk aggravating his injury for two games that were scheduled to be played at U.S. football stadiums.
El Tri is under contract to play four more times at the AT&T Stadium, once in each of the next four years, and many fans are thrilled to see their "home-away-from-home" national team play in the Dallas area. But is it worth the risk of debilitating injuries that only hurt Mexico in the important showdowns? Is the danger of losing a key player worth the pile of dollars that go into the Federation's coffers?
Probably not. If standing up and complaining in public – as Memo Ochoa did – does not work, then perhaps the only way to make a statement is for players to decline to play in friendly games against non-competitive teams that are to be played on potentially dangerous surfaces.