Cementeros under Construction: A solid foundation
When the Apertura 2019 season comes to an end, it will have been 22 years since Cruz Azul's last league title. After leading a revival at rivals América, Ricardo Peláez is now the man in charge of ending the Cementeros' ignominious streak.
With blood smeared across his left cheek, Carlos Hermosillo – Cruz Azul's all-time leading scorer – trotted toward the ball on the penalty spot and swung his right foot. León goalie Angel Comizzo dived to his right as the ball settled into the back of the net to his left. With that, the Cementeros were Liga MX champions for the first time in 17 years.
Since then, Cruz Azul has reached six Liga MX Finals only to come up empty each time. In so doing, they now hold the record for most Finals lost (11). Forever the bridesmaid …
With its reputation as one of Liga MX's Big Four (América, Chivas, Pumas and Cruz Azul), it's easy to forget that the Cementeros did not join Mexico's first division until 1964. That's why the América-Cruz Azul derby – including five memorable Finals – is known as "El Clásico Joven" ("The Junior Classic").
In this installment of "The Big Four of the Liga MX," we will look at Cruz Azul's mission to sew a 9th star onto their team jerseys. In Part I, we look back to the team's glory days in the 1970s.
Cementeros enjoy a solid foundation
When Carlos Hermosillo converted the penalty kick in overtime of the second leg of the Gran Final on Dec. 7, 1997, Cruz Azul fans erupted with glee.
With the Golden Goal, the Cementeros ended 17 years of frustration and claimed their eighth league championship. The eight titles equaled América's record at the time. Little did Cruz Azul fans know that they would immediately begin an even longer drought.
Meanwhile, América has gone on to win five more titles in the 22 years since the Cementeros hoisted the trophy at Estadio Nou Camp in Leon, defeating Cruz Azul in two finals in the past six years.
Cruz Azul won promotion to the Liga MX in January 1964 and played its first league match on June 6, a game that saw Monterrey crush the Cementeros 4-1. Coach Jorge Marik guided the team to an eighth-place finish that first season, but he was replaced one year later after 60 games in charge.
Walter Ormeño was brought in at the start of the 1966-67 season, but 13 games later, Cruz Azul management hired Raúl Cárdenas to take over as coach. Cárdenas had been a star player with Zacatepec in the 1950s – winning two league titles and three Cups with the Cañeros. He had also played in three World Cups with El Tri. "El Güero" had only retired as a player three years earlier, but the 38-year-old soon became a legendary coach.
In just three years, Cruz Azul hoisted the first of the five league championship trophies they'd win under Cárdenas. Those five titles came in a six-year period and culminated with a three-peat ending with the 1973-74 championship.
In 309 games at the helm, Cárdenas enjoyed 155 wins and 95 draws, while only suffering 59 losses. He is far and away the most-decorated coach in Cruz Azul history.
The Trelles Era
After the Cementeros started the 1976-77 season with a 4-7-1 record, management fired coach Alfonso Portugal. The team had gone through three coaches in 17 months. In came Ignacio Trelles and the glory days returned soon thereafter.
"Don Nacho" had been "El Güero" Cárdenas' coach at Zacatepec and he already had won five league titles as coach (one with Marte, two with Zacatepec and two with Toluca). In his third year with Cruz Azul, Trelles added another league championship to his résumé. Cruz Azul would go on to repeat as champion in the 1979-80 season, its seventh title in 12 years.
After only 15 years in existence, the Cementeros trailed only the Chivas for winningest team in Liga MX history. Guadalajara had 8 titles to Cruz Azul's 7, while América had only 3 league titles by 1980.
"Don Nacho" stayed on as Cruz Azul coach for another two years, retiring with 96 victories – fourth-most all-time behind Cárdenas, Enrique Meza and Luis Fernando Tena.
The "campeonisimo" team of the 1970s struggled throughout the 80s, missing out on the playoffs five times. To make matters worse, bitter rivals América eliminated Cruz Azul from the playoffs on six separate occasions, even defeating the Cementeros in the 1988-89 Final.
Including coach Trelles, the Cementeros had 16 coaches from 1982 through the end of the Verano 1997 season. It had been 17 years since Cruz Azul won its last league title.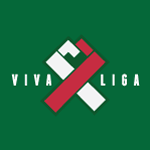 In Part II, the Cementeros build toward a title in the 1990s and end their 17-year drought behind star striker Carlos Hermosillo and Luis Fernando Tena.
Part III – Engineering a framework – can be found here. Part IV – Reaching for the rafters – can be read here. Part V – Structural deficiencies – can be read by clicking here.
This feature is part of a series about the Big Four of the Liga MX: América, Guadalajara, Cruz Azul and the Pumas.