Matchday 5: Undefeated Queretaro visits feisty Juarez
"King Midas" Vucetich is working his magic again and the coach has the Gallos Blancos in second place.
Over the summer Queretaro management and coach Victor Manuel Vucetich overhauled a Gallos Blancos team that lost 12 games last season.
The acquisition of two new central defenders has allowed the coach known as "King Midas" to demonstrate his golden touch, moving home-grown defender Luis Romo into a midfield position. Vucetich also moved winger Alonso Escoboza to left fullback and veteran forward/winger Omar Arellano to right fullback.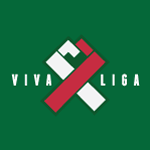 The moves have given the Gallos Blancos greater versatility, allowing them to attack vertically with more security. The anchors to this strategy? Defenders Jair Pereira and Alexis Perez.
The results are clearly evident. Queretaro is the surprise team of the Liga MX with a 3-1-0 record, good for second place (10 points). The 10 points is a franchise best after four games.
Young captain Luis Romo has quickly adapted to his new role and show great agility in joining the attack, as he demonstrated with a two-goal performance against Cruz Azul. He has formed a potent midfield trio with newcomers Fabian Castillo (from Tijuana) and Clifford Aboagye (on loan from Atlas).
Coach Vucetich will also soon have at his disposal the two youngsters who earned a bronze medal at the Pan Am Games, midfielder Marcel Ruiz and winger Paolo Yrizar. They will provide support an depth as the season progesses.
The Gallos Blancos visit FC Juarez on Sunday evening, the final game of Matchday 5. Juarez is new to Liga MX after ownership purchased the Lobos BUAP franchise and replaced them with the Bravos from Ascenso MX.
Juarez has stood up well to the better competition, despite being outclassed. Coach Gabriel Caballero has the Bravos playing hard for 90 minutes. The team stunned Toluca at home – the Estadio Olimpico Benito Juarez – on Matchday 2, claiming their only points of the Apertura with a 2-0 win. The 3 points has the Bravos in 14th place.
The underdog Juarez team seems to find moments of inspiration from time-to-time, but they need to capitalize on their occasional opportunities.
Prediction
Queretaro should capture their fourth win with ease as they are playing confidently. Facing a weaker Juarez should not pose a big problem for the disciplined Gallos Blancos. I think their pressing and attacking will be too much for the Bravos.
FC Juarez 0, Queretaro 2