Friday kick-off: Veracruz debacle overshadows weekend
The Liga MX returns from the FIFA break with a triple-header featuring two attractive match-ups and a train wreck in Veracruz.
The Liga MX would like nothing better than for the spotlight to be focused on what's happening on the field as league play resumes following the FIFA break. Instead, labor troubles in Veracruz have thrown a spanner in the works.
This past week's headlines have been littered with the chronicle of the disaster in Veracruz created by owner Fidel Kuri's failure to pay his players' wages. Veracruz players teamed up with the Players Union and announced they would not show up to play against the visiting Tigres on Friday.
With hours to go before kick-off, it appears that the last-place Tiburones will indeed boycott the match against the Tigres. But that doesn't mean a game will not take place.
At the same time, the Players Union talked to teams across the league and got nearly unanimous support for the Veracruz strike action. Threats made by Liga MX officials seem to have staved off a league-wide player boycott, however.
Meanwhile, 18 other teams are preparing for the stretch run and there should be plenty of drama, beginning with Matchday 14 and Friday's other two games.
Atlas at Puebla
The weekend kicks off in Estadio Jalisco where a youthful Atlas squad welcomes Puebla. The Zorros have been nosing around the lower playoff seeds most of the season and they can't afford to lose points at home against lesser competition. Atlas is 3-1-3 at home, so Estadio Jalisco has been no fortress for them. They looked like world-beaters against América on Matchday 8 (winning 3-0), but they followed that up with a loss to Toluca on Matchday 10.
Puebla has developed a toughness under coach Juan Reynoso that was missing through the first half of the season. Back on Matchday 11, the Camoteros went on the road and shocked the Tigres before stunning León at home a week later. Still, Puebla struggles to score and their defense will have trouble matching the speed of the Zorros.
If Atlas can control the middle of the field, they should be able to test goalie Nicolás Vikonis' reflexes throughout the match.
Tijuana at Santos
Tijuana is tied for eighth place but their poor goal differential (-2) puts them at a disadvantage. And it could get worse if they don't figure out how to slow down the high-powered Santos offense. The Xolos have given up 15 goals in six road games, while losing four of them. It will be even more difficult since Tijuana's starting strikers will miss the match on red-card suspensions. Midfielder Kevin Balanta also saw a red card in the Xolos' last game so they will be severely short-handed.
Still, it might not be as easy as it looks for Santos. The Guerreros are tied for the league lead in goals scored but have been shut out in two straight games. The FIFA break might have given them sufficient time to identify their problems, but the Xolos will be focused on defense and playing off the counter. Santos can't afford to get impatient, while Brian Lozano and Julio Furch need to find their mojo to get the Guerreros back on track for a top seed.
Santos will open with a high press and should try to dominate possession because they will likely face a 10-man defense. Midfielders Fernando Gorriarán and Adrián Lozano could be the keys to prying open the Xolos defense.
Tigres at Veracruz
The Tigres came off their bye in September in a thud, losing at home to Puebla. The team bounced back with authority, however, shutting out crosstown rivals Monterrey then routing Santos. Tuca Ferretti's team is getting healthy at the right time and coming off the FIFA break against a woeful Veracruz team is just the right recipe for a successful stretch run.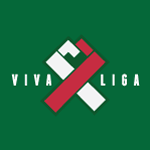 While Veracruz players insist they will not show up for the game, Fidel Kuri vowed to avoid a penalty for a no-show. The controversial owner said he will send out the franchise's Under-20 team to play the Tigres. It will be interesting to see how Veracruz fans react to this entire, embarrassing affair.