Necaxa-América clash tops appetizing Saturday slate
A clash of former siblings in Aguascalientes gets top billing as Matchday 14 rolls on.
Necaxa and América were both owned by Televisa from the 1980s until five years ago, giving the Rayos an inferiority complex because the Aguilas were always favored with the bigger contracts. América management also sought to pluck star players from Necaxa's roster in exchange for surplus goods.
Still, the Rayos held their own – winning three titles in the 1990s – until they were shipped out of Mexico City to Aguascalientes where they now play in Estadio Victoria.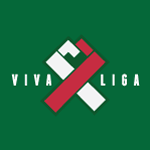 Elsewhere, Morelia pays a visit to Cruz Azul who is trying to salvage a lost season that saw them drop as low as 14th place. Liga Mx newcomer FC Juárez faces red-hot Pachuca as well as relegation concerns when the two sides square off in Estadio Hidalgo. Tuzos fans will likely give the Bravos coach a warm welcome.
América at Necaxa
This season, Necaxa has come out of nowhere to slide into first pass (Santos leapfrogged the Rayos with their Friday night victory), but América will not overlook them. Coach Guillermo Vázquez has the Rayos playing an exciting brand of soccer with forwards Mauro Quiroga and Maxi Salas working magic up front. Midfielder Jesús Angulo has been a revelation, thriving in Memo's counter-attacking offense.
América will be without coach Miguel Herrera who's serving the first of his three-game suspension and the Aguilas will be without Mexico right back Jorge Sánchez who picked up a knock at El Tri training camp last week. Normally that should not be a concern for the veteran América defense, but they looked very shaky against Cruz Azul in their last game. Reliable Bruno Valdez was responsible for at least three of the Cementeros' goals.
This game pits Necaxa's speed against América's rugged style of play. The Aguilas probably enjoy an advantage in attack because the Rayos's defense is suspect. Look for Renato Ibarra (and perhaps Andrés Ibarguen) to be aggressive on the flanks. If they prove too elusive (Necaxa left back Cristian Calderón might be on a short leash since he played for Mexico against Panama on Tuesday), Aguilas striker Henry Martín could find space in front of goal.
Forward Roger Martínez is sidelined after getting a game-changing red card against Cruz Azul on Matchday 13. Striker Nico Castillo is expected back on the bench for América after missing more than two months with a broken foot.
América can't afford to drop points – even on the road – if they want to contend for a top seed in the playoffs, while Necaxa must protect home field here, knowing their bye is coming up soon. This could be a high-scoring affair.
Morelia at Cruz Azul
The FIFA break came at the wrong time for the Cementeros who probably get no momentum from their big 5-2 win over América two weeks ago. Cruz Azul will take on Morelia without playmaking winger Elías Hernández and midfielder Yoshimar Yotún, both out injured.
Robert Siboldi will hope Jonathan Rodríguez continues his marauding form up front but I've got to wonder how much time he gives to Mexico star Roberto Alvarado. "El Piojo" played nearly 90 minutes against Panama in El Tri's Leagues Cup match om Tuesday, scoring the team's first goal.
At the back, the creaky Cruz Azul defense should be well rested. They come up against a Morelia team that has responded well to the tactics of new coach Pablo Guede. Still, the Monarcas gave a 2-0 first-half lead at home to Necaxa last time out, so they might sit back a bit more, showing caution coming out of their defensive third.
Both teams have 16 points and desperately need a win to kick-off a solid stretch run in order to pursue a playoff spot. A tie does neither team any good, especially Cruz Azul since the Cementeros have been the target of much derision for their poor form. A second consecutive home win would bring their fans back to life.
FC Juárez at Pachuca
Though not the unbeatable team at home that they were last season, the Tuzos might have something even more important going on – a hot streak.
Martín Palermo has been pulling the strings brilliantly since a 0-1-3 start saw the Tuzos sink into 16th place. Since then, the club has gone 5-2-1 and was in seventh place heading into the weekend.
Pachuca (3-0-3 at home in the Apertura) faces a Juárez side that is winless on the road (0-1-5) but Gabriel Caballero – a Pachuca legend from his playing days – has his Bravos playing strong, though safe, tactics. Only Veracruz has scored fewer goals than Juárez's 9 through Matchday 13.
If the Tuzos remain disciplined throughout, they should have a chance at their third shutout of the season.