Eagles chasing Butterflies in Liga MX Final Four
The four lowest seeds in the Liga MX playoffs are squaring off for a pair of tickets to the Apertura 2019 Finals.
The top four seeds in the Liga MX playoffs – including the defending champion Tigres – are all sitting at home watching the Liguilla play out. Two of the remaining teams – No. 8 Monterrey and No. 6 América – were popular selections as title favorites by pundits, but suffered through a difficult regular season. Now they find themselves as the top betting choices to reach the Final.
The Rayados took a big step toward proving the cognoscenti true, taking a slim 2-1 lead after an impressive performance in the first leg of their semifinal series against Necaxa.
Next up is the opening game of the América-Morelia series which kicks off on the Monarcas home field.
Liga MX semifinals
América at Morelia
The Aguilas are clear favorites to reach the Liga MX Final, but Morelia ignored prognosticators who last week said they would not get past León.
Sixth-seeded América will attempt to impose its will, especially in midfield, with its physical style of play. After seeing how the No. 7 seed Monarcas stood up to No. 2 León in the quarterfinals, we know they will refuse to be intimidated. In fact, the key to tonight's game could be ref Jorge Isaac Rojas.
If ref Rojas allows rough play that is likely to favor the visitors who simply have bigger players. In addition, the Aguilas have relied on their physicality with great success over the past three Liga MX seasons and are quite comfortable going to the mat if they have to.
Aguilas coach Miguel Herrera has a plethora of options up front, but he rarely tinkers with his back six now that his central defenders – Bruno Valdez and Ema Aguilera – are healthy. Fullbacks Jorge Sánchez and captain Paul Aguilar are steady while Guido Rodríguez patrols midfield along new sidekick Richard Sánchez.
Up front, Nico Castillo has been struggling with fitness but Henry Martín has been more than capable whether working alongside a strike partner (Federico Viñas) or acting solo. Coach Herrera will likely utilize Gio dos Santos in support, but he has rotated wing attackers Renato Ibarra and Andrés Ibarguen. Sebastián Córdova, Nico Benedetti and Roger Martínez are options up front.
As for Morelia, coach Pablo Guede does not have a deep bench from which to pick-and-choose his line-up. He will have defender Gabriel Achilier back after his one-game red-card suspension and he'll pair up with hard man Sebastian Vegas, while veterans "Shaggy" Martínez and "Chispa" Velardo work the flanks. Captain Aldo Rocha will do battle with Guido Rodríguez in midfield while former Aguila Luis Mendoza, Carlos Ferreira, Fernando Aristeguieta and León-killer Edison Flores will attack the América defense.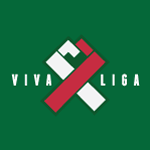 In goal, it would appear that América has a distinct advantage. Team Mexico backstop Guillermo Ochoa has battled injury but his big-game experience gives him an edge over Sebastián Sosa who has played in Liga MX with Morelia since 2017.
Sosa was nearly the goat in the quarterfinals, allowing a soft goal that gave León a 1-0 lead in the second match, but then he made a brilliant save on a Ismael Sosa breakaway that kept the Monarcas in the match.
These two teams will travel to Mexico City for the return match on Sunday as the Liga MX playoffs continue.
Monterrey 2, Necaxa 1
The Rayados absolutely dominated this match but failed to put the Rayos away and coach Antonio Mohamed could come to regret his team's profligacy.
Jesús Gallardo (minute 10) and Vincent Janssen (minute 73) scored for the home team but Mauro Quiroga's second-half strike could prove to be a key development.
Monterrey took 25 shots but sprayed several sitters that should have found their way into the net. Rodolfo Pizarro wasted two brilliant scoring chances and Necaxa keeper Hugo González stood on his head, making six big saves.
The No. 8 seed Rayados controlled the game for long stretches, repeatedly finding space through the middle of the field while the No. 5 seed Rayos repeatedly lost their shape defensively. Winger Dorlan Pabón was a persistent menace to the Necaxa defense, taking advantage of Cristian Calderón's lax defense on the left side.
Quiroga's goal came out of nowhere as Necaxa rarely strung more than three passes together. Jesús Angulo gained possession along the right side in his own half, looked upfield and filtered a long pass through the right channel. Monterrey defender Nico Sánchez guessed wrong, anticipating a pass in front of him allowing Quiroga to split the back line and get in alone on Marcelo Barovero who probably should have stopped the shot.
The teams travel to Aguascalientes for the return match on Saturday night which will determine the first Liga MX finalist. The Rayos must win by a goal unless Monterrey scores twice in which case they must win by two goals.