'Tuca,' Tigres eager to chase trophies in 2020
Neither coach Ricardo Ferretti nor Tigres fans were happy with the way the Apertura ended.
The Tigres were chasing back-to-back titles this season, aiming to close out their winningest decade with their sixth league championship of the 2010s. A disastrous 4-2 home loss to América in the quarterfinals quashed those dreams and coach Ricardo "Tuca" Ferretti is now looking to shake up his roster in hopes of extending their trophy-winning window a few seasons more.
The 65-year-old Ferretti is under contract until May 2021, giving him three more seasons to earn a record-setting eighth league title as coach. His seven titles has him tied with the legendary "Nacho" Trelles, but "Tuca" is anxious to get things started for the Clausura 2020.
In addition to the Liga MX trophy, the Tigres will be playing in the Concacaf Champions League, starting with El Salvador's Alianza in the Round of 16.
So far, the Tigres strategy heading into 2020 appears to be addition by subtraction. One regular is already out the door and three or four others are likely to be sent packing. This should open up payroll for the new faces the Tigres will need to rejuvenate their roster and have adequate depth to compete in both tournaments during the coming term.
"Tuca" has already said adios to attacking midfielder Lucas Zelarayán who is headed to MLS club Columbus Crew. Zelarayán did not live up to his billing with the Tigres. The 27-year-old midfielder was injury prone and when he was in the line-up, he was often unproductive, rarely flashing the skills that made him a star at Argentina's Belgrano. Zelarayán played 113 games for the Tigres in four years, contributing only 21 goals.
Carlos Salcedo is also expected to look for another team. "El Titan" was excoriated for his poor performance against América in the Tigres' stunning quarterfinals loss, gifting two key goals to the visiting Aguilas in the decisive second-leg match. Fans even booed the defender after his late penalty had clinched the win for América. It looks like Salcedo could be headed back to Europe with Olympique Marseille showing interest.
It has been a tough year in Nuevo León for the Mexico defender. His work in central defense was too often shaky and he became a liability for the Tigres. His performances with El Tri also slipped considerably after the summer. With Diego Reyes on board for the full season, "Tuca" will likely rely on a Reyes-Hugo Ayala pairing in the middle of his back line. The club will no doubt look for defensive depth during the winter transfer window.
Also likely to depart are forwards Enner Valencia and Edu Vargas. Neither player proved to be a contributor during the Apertura 2019. Valencia was often paired with André-Pierre Gignac up front, but he failed to score a single goal this season. In fact, he has not scored in his last 27 games; his last goal for the Tigres came in April.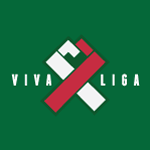 Perhaps symbolic of Vargas' performance level, the last game in which the Chilean scored for the Tigres was against Veracruz. Vargas scored during the game's first two minutes while the Tiburones were refusing to play as part of their three-minutes protest against ownership's failure to pay their wages.
The Tigres have added two new faces to their roster thus far, last week bringing in Nicolás López, a 26-year-old forward who hails from Uruguay. López, known as "El Diente" for his prominent front teeth, played in Italy for several seasons, debuting with Roma as a 19-year-old. He played the past three years with Brazil's Internacional, scoring 40 goals and adding 12 assists in 168 games. "El Diente" participated in his first Tigres practice on Saturday.
López is a versatile attacker and he might be used to partner Gignac up front, but he could play behind the Frenchman as an attacking midfielder or even slide out to the wing. Ultimately, his role will depend on the rest of the roster. If the Tigres hold on to wingers Javier Aquino (an injury-riddled 2019) and Juergen Damm (inconsistent and often used as a second-half sub), "El Diente" will likely be used in the middle of the field, either as a second striker or as a false 9.
As for midfield, "Tuca" had been taking a close look at Javier Güémez who spent the past five seasons with the Gallos Blancos of Querétaro. The 28-year-old defensive midfielder has also played for América and Tijuana. His performances with the Xolos earned him 15 caps with El Tri in 2014 under the tutelage of Miguel Herrera.
Talks with Güémez broke down so the Tigres opted for a different Gallo Blanco, influential midfielder Jordan Sierra. The Ecuadorian will be groomed to inherit a midfield role from either Guido Pizarro or Rafa Carioca as both mids will be 30 before the end of the Clausura. These two veterans have been operating as a double pivot in front of the Tigres back line for the past four seasons, and the 22-year-old Sierra would seem to be an ideal successor.
With three weeks until the Clausura 2020 season kicks off, "Tuca" and the Tigres still have time to tweak the roster. No doubt, the club will be active throughout the winter transfer window which extends to Matchday 4.