Rayados in full recovery mode ahead of Final
On Tuesday, Monterrey had their first training session since returning from Qatar.
The Apertura 2019 Final is a day away and one important question will be how well Monterrey is able to recover from their recent Club World Cup adventure in Doha. The Rayados no doubt suffered battle fatigue after playing three games in eight days (Dec. 14, Dec. 18 and Dec. 21) and then you must calculate the considerable impact of jet lag.
The whole adventure was stretched out over two weeks – all the while América remained at home, training and sleeping in their own beds – beginning when the Rayados traveled to Qatar on Dec. 8, the day after dispatching Necaxa in the semifinals.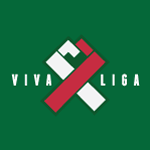 One concern certainly was the quick turnaround necessary from Qatar to Mexico. The third-place match was on Dec 21 followed by a 13+-hour flight back home. América faced that same challenge three years ago, losing the Apertura 2016 Final to the Tigres on penalty kicks after each of the two matches ended in 1-1 draws. The shoot-out took place after the 30 minutes of overtime that were tacked on and, as you might imagine, the Aguilas looked exhausted.
Rayados take preventive measures
Coach Antonio Mohamed and the Rayados front office attempted to alleviate some of the potential fatigue by sending nine key players home early. Eight starters plus the team's No. 2 striker Vincent Janssen flew back to Monterrey on separate flights before the Dec. 21 third-place match.
Goalie Marcelo Barovero, defenders Nico Sánchez and Leonel Vangioni, midfielder Charlie Rodríguez, winger Dorlan Pabón and Janssen departed on Dec. 19. Janssen had traveled to Qatar carrying an injury to his right thigh. He was not expected to play in the Club World Cup, but was undergoing aggressive rehab in hopes of getting fit in time for the Liga MX final. His recovery was ahead of schedule such that he even took part in light training with the team in Doha.
Defender César Montes and midfielders Celso Ortiz and Jesús Gallardo flew back home on Dec. 20. Montes had been subbed out of the Dec. 18 semifinal match against Liverpool as a precaution but has already been declared fit to start in Thursday's first leg against América. Ortiz had just returned from injury, missing the Dec. 14 opening match against Al-Sadd but played the entire game against Liverpool.
The three starters who remained in Qatar – defender Stefan Medina, midfielder Rodolfo Pizarro and striker Rogelio Funes Mori – did not start the match against Saudi Arabia's Al-Hilal and though all three entered in the second half, each played less than 30 minutes.
The Rayados flew back to Monterrey on Dec. 22 and had a day off on Monday before reporting back to the training ground for a Tuesday session that consisted primarily of a strategy session and physiotherapy.
Meanwhile, América was training in public. The Aguilas staged a practice session in Estadio Azteca on Monday, attracting more than 35,000 fans to watch the workout and scrimmage. To put that in perspective, that was more than double the attendance at the average Cruz Azul match in Estadio Azteca this season.