Monterrey vs América: A concentration of wealth
Two of the richest teams will do battle in the Liga MX Final beginning on Thursday night.
Money might not be able buy love, but in the Liga MX it has bought a spot in the Finals for two of the wealthiest teams. Monterrey and América typically boast among the biggest payrolls in the league and the Apertura 2019 is no different.
According to data compiled by the website Transfermarkt, the Rayados have the highest market value in Liga MX at $99.2 million dollars. América comes up a bit short of Monterrey, but they are fourth in Liga MX at $73.6 million dollars.
The defending champion Tigres came in second at $88.1 million dollars. Their hopes of defending their title were scuttled by América in the quarterfinals. Meanwhile, Cruz Azul showed that it's not how much you spend but how you spend it because despite claiming a team market value of $76.1 million dollars, the Cementeros did not even make the playoffs. Those four clubs are far and away the "richest" in the Liga MX as Pachuca came in at fifth at a "mere" 55.7 million dollars.
Still, the two finalists did not finish at the top of the standings despite their riches. Monterrey barely made the playoffs as the No. 8 seed while América produced a rather inconsequential regular season before settling for a No. 6 seed.
Pizarro tops Monterrey payroll
The hope here is that the big-money rosters put on a good show for Liga MX fans. The finalists feature several well-known members of El Tri and some standout players from abroad.
The most highly valued starters are Monterrey and Team Mexico playmaker Rodolfo Pizarro and Aguilas midfield boss Guido Rodríguez, both of whom are valued at $11.2 million dollars. The Rayados boast another $11.2 million-dollar man in Maxi Meza, coach Antonio Mohamed's supersub. Mohamed can also summon from his bench burly Dutch striker Vincent Janssen who is worth $8.9 million dollars.
Overall, Monterrey has an expensive starting 11. Striker Rogelio Funes Mori ($7.8 million dollars) and three dynamic members of El Tri: winger Jesús Gallardo ($5.6 million dollars), midfielder Charley Rodríguez ($5.6 million dollars) and defender César Montes (also at $5.6 million dollars).
América counters with Paraguayan defender Bruno Valdez ($6.7 million dollars), along with goalie Guillermo Ochoa (a legend with El Tri), right fullback Jorge Sánchez and winger Andrés Ibargüen (all at $3.9 million dollars).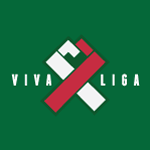 Coach Miguel Herrera has some firepower among his top subs. Striker Nico Castillo is valued at 6.7 million dollars and winger Renato Ibarra is worth 4.5 million dollars.
The "cheapest" player on either roster is young Uruguayan striker Federico Viñas who América acquired at the transfer deadline. He is valued at just 168,000 dollars, but his playoff production will no doubt see his valuation rise in the near future. Viñas scored a goal in the return leg of the quarterfinals against the Tigres and also netted the eventual series-winning goal against Morelia in the semifinals.