Cruz Azul continues prepping for Clausura
The Cementeros are determined to return to the playoffs and chase their elusive ninth Liga MX championship.
Luis Romo could be the catch of the winter transfer market if Cruz Azul is able to conclude negotiations to acquire their one-time academy product. Romo began the Apertura 2019 in a new position – defensive midfield – and was the breakout star of the first half of the season.
The 24-year-old from Sinaloa joined Cruz Azul as a teenager but was eventually let go. He then caught on with Querétaro in 2012, starring on their Under-17 team. He came up through their system as a central defender, finally making his debut in January 2018.
This past season, coach Víctor Manuel Vucetich moved Romo into midfield and the youngster showed good ball skills and field awareness. Team Mexico coach Gerardo Martino took notice and he was invited to the November training camp, earning a start against Panama on Nov. 20 against Panama. Unfortunately, injuries forced Romo back into central defense for the second half of the Apertura 2019.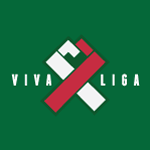 Now Cruz Azul is negotiating his transfer, helped by the fact that new general manager Jaime Ordiales came over to the Cementeros from Querétaro's front office. Romo is still reportedly resentful that Cruz Azul cut him seven years ago. Fortunately for the Cementeros, Ordiales had cultivated a good relationship with Romo and the talks are said to be advancing.
However, one potential snag is that Querétaro would prefer that Romo remain with the Gallos Blancos through June before making the move.
Might Cruz Azul bring back Marcone?
Former Cruz Azul midfielder Iván Marcone could also return to the fold. Marcone was a standout player for the Cementeros in his lone season with La Máquina, the Apertura 2018. The Argentine helped the club reach the Finals that season with his steady play in front of the back four.
Since his departure, Cruz Azul was unable to find a capable replacement. His absence left a big hole in the middle of the defense and the club steadily sank into also-ran status, missing the playoffs this past season.
The 29-year-old Marcone left Cruz Azul just a few weeks into the Clausura 2019, returning home with Boca Juniors. He hoped that playing in Argentina would afford him a better opportunity to make the Argentine national team, but coach Leonel Scaloni did not give him a look. However, three Liga MX players – América's Guido Rodríguez, Tigres midfielder Guido Pizarro and goalie Agustín Marchesín – did get a call for the Copa América proving that being in-country was necessary.
Boca Juniors recently switched coaches and Marcone was told his services would no longer be needed, so he is taking a second look at Liga MX. Though he is not solely considering Cruz Azul, the club might have the inside track to getting his signature.
Setback for Jurado
Just as Cruz Azul fans were beginning to get excited about the upcoming season, reports have filtered out that new goalie Sebastián Jurado suffered an injury in training this past week. Fortunately, the injury to his thigh muscle does not appear to be serious but he will miss the next three weeks of training, suggesting he will not be available for the first week or two of the Clausura 2020 campaign.