Unbeaten Gallos Blancos enjoying turnaround season
Querétaro climbed to the top of the Liga MX table after fashioning a late win on Matchday 5 and they are awarded our top spot as a result.
Víctor Manuel Vucetich and Querétaro have turned the Liga MX table upside down. The Gallos Blancos already have more wins (4) this season than they did the entire Clausura when they finished 3-2-12.
"King Midas" is demonstrating his Golden touch once again, mixing and matching his roster with glittering results. Vucetich has converted midfielder Alonso Escoboza into a dangerous two-way left fullback and has occasionally used forward Omar Arellano as a right back.
But Vucetich's most impactful decision was moving Gallos defender Luis Romo into the holding midfielder role and handing the 24-year-old the captain's armband. Romo has demonstrated tremendous instinct and skill going forward while still proving capable of serving as a shield in front of the central defenders.
Next weekend's home match against León will go a long way in determining if the Gallos Blancos are contenders or pretenders. I'd bet on the former.
1. Querétaro (13 points, +8)
Veteran Jair Pereira has teamed up well with Colombian Alexis Pérez in the center of the Gallos Blancos defense while Gil Alcalá is proving more than serviceable in goal.
2. América (13 points, +6)
Continuing roster upheaval is a concern, but the Aguilas look tough in Liga MX despite a difficult loss to Atlanta United in the North American Champions Cup.
3. Santos (12 points, +7)
The Guerreros were snake-bitten against Necaxa – hitting the woodwork three times and having two goals annulled – and they'll have to rebound quickly because Monterrey is coming to town.
4. Monterrey (9 points, +1)
The Rayados have won three straight after losing their first two matches. Still, coach Diego Alonso can't be satisfied with the team's sputtering offense.
5. Tigres (10 points, +3)
A 1-1 draw at Atlético San Luis was not the result the Tigres wanted this past weekend. Perhaps they were looking ahead to the Leagues Cup clash with América.
6. Cruz Azul (8 points, +1)
The Cementeros have won two straight to ease the pressure on coach Pedro Caixinha, but they still do not look fluid on offense.
7. León (7 points, +2)
The Esmeraldas scored four times against Guadalajara, but their defense is not as airtight as it was last season.
8. Necaxa (7 points, +6)
The Rayos stunned pundits with their 3-0 win over Santos. Maxi Salas (only 21) scored twice and might prove to be a capable replacement for Brian Fernández.
9. Pumas (9 points, +4)
Could this be a repeat of the Apertura 2018 when UNAM confounded the oddsmakers all season, finishing in third place? Probably not, but time will tell.
10. Atlas (9 points, 0)
The Zorros finally have their full roster together after four players returned from national team duty at the Pan Am Games.
11. Guadalajara (7 points, +1)
The inconsistent Chivas are giving their fans fits. They show flashes of brilliance but too often
fall back into mediocrity, especially on defense.
12. Tijuana (7 points, +1)
The Xolos had a bye this past weekend so it seems harsh to drop them so far, but out of sight, out of mind.
13. Pachuca (4 points, 0)
Finally! A win for the Tuzos. This could be a rocky season for coach Martín Palermo if he struggles to motivate playmaker Edwin Cardona.
14. Atlético San Luis (4 points, -4)
The Tuneros came away with a draw against the defending champs, but moral victories will not be enough to avoid demotion.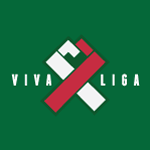 15. Juárez (3 points, -6)
An early red card put the Bravos behind the 8-ball and it proved to be too much against Querétaro. This club can't afford to give away points at home and Angelo Sagal should be contrite for putting his team in such a bad spot.
16. Toluca (1 point, -7)
If the Diablos lose at home to Tijuana next Sunday, I don't see how coach Ricardo La Volpe keeps his job.
17. Morelia (3 points, -4)
The Monarcas are set to hire former Colo Colo coach Pablo Guede to take over for Javier Torrente who was kicked out after Saturday's loss to América.
18. Puebla (1 point, -9)
The Camoteros have begun a coaching search after canning "Chelis" but they might have to use an interim coach on Saturday at Cruz Azul. Former Cruz Azul defender Juan Reynoso is considered an option also.
19. Veracruz (1 point, -10)
The Tiburones have not won a Liga MX match since Aug. 25, 2018. Enough said.