Santos back at No. 1; León, Necaxa on the rise
Pachuca is the biggest riser, but León and Necaxa enjoyed statement wins on the road.
After seeing their perfect start ruined on Matchday 5, Santos reclaimed the top spot in the Viva Liga MX Power Rankings with a critical 2-1 home win against Monterrey. But they are not a consensus No. 1 because they allowed the Rayados to fight their way back into the game. Their ranking will be at stake on Wednesday when they visit fast-rising León.
The Esmeraldas were No. 1 in our Power Rankings for the final 10 weeks of the Clausura, but opened in the No. 11 spot of the inaugural rankings this season (after Matchday 4). Since then, León has shown that last season was not a fluke and their offense is running on all cylinders again. They can make a claim for the top spot by taking care of business at home against Santos.
The Rayos of Necaxa made Liga MX pundits sit up and take notice after they shocked Santos 3-0 on Matchday 5. On Sunday, Necaxa scored two gorgeous goals to win at Guadalajara, but their "prevent defense" could have cost them points if they'd been playing a better team. Still, they are No. 5 in the league standings and deserve parallel recognition in our Power Rankings, too.
Pachuca rose 6 spots this week, but that's more a reflection of the clump of mediocre teams in the middle of the table than it is a demonstration of their quality. The Tuzos have the talent to demand playoff consideration, but coach Martín Palermo needs to get his line-up right. Leaving the moody and irascible Edwin Cardona on the bench is a good start.
Without further ado, here are our Power Rankings after Matchday 6. The figure in parentheses refers to that team's spot in the previous rankings.
1. Santos (+2)
The Guerreros bounced back from their upset loss at Necaxa, but errant shooting after a fast start almost cost them points at home.
2. América (–)
The Aguilas showed grit and determination in scraping out a road draw vs the Tigres. But another player went down (Andrés Ibraguen). New signee Richard Sánchez will help … eventually. And despite looking like a hospital ward, América is the league's lone undefeated team.
3. León (+4)
The Esmeraldas' offense was outstanding, and this despite the absence of Ismael Sos
a who was replaced by José de Jesús Godínez, on loan from Guadalajara.
4. Tigres (+1)
The Tigres sure let América off the hook, settling for a tie at home when the Aguilas were missing several key players. This ranking is more about potential (that's my excuse, and I'm sticking with it!).
5. Necaxa (+4)
Are the Rayos for real? Their newest signing from South America sure is! Maxi Salas, 21, is tied for the league lead with 5 goals.
6. Querétaro (-5)
It feels harsh to drop the Gallos Blancos this far after their first setback, but it was an ugly loss. They face two patsies next (Veracruz, then Puebla) before their bye in Matchday 9, so they should hold up fine.
7. Pachuca (+6)
The Tuzos have won two straight without playmaker Edwin Cardona who got himself kicked out of the team's loss to Querétaro on Matchday 4. Maybe Pachuca is better off without him?
8. Monterrey (-4)
The Rayados gave up two goals in the first 5 minutes against Santos, then steadied the ship, but could not come up with a late equalizer. Newcomer Vincent Janssen scored his first goal.
9. Cruz Azul (-3)
The Cementeros "played without heart," according to coach Pedro Caixinha. Though he was blaming his players, his accusatory finger-pointing should include himself.
10. UNAM (-1)
The Pumas were dreadful against Morelia, putting themselves squarely in the "pretender" category.
11. Atlas (-1)
The Zorros have started their predictable mid-season swoon a bit early. They host a limping América team on Wednesday and they desperately need points. Good luck!
11. Guadalajara (–)
The Chivas just aren't a very good team. So said coach Tomás Boy after his team's home loss to Necaxa … and he is not wrong.
13. Toluca (+3)
The Diablos got their first win of the season, saving coach Ricardo La Volpe's job … at least for another week or so.
14. Tijuana (-2)
The Xolos forgot that a bye is only one weekend. They were AWOL against Toluca on Sunday.
14. Atlético San Luis (–)
The Tuneros got a much-needed 3 points, but it was against Veracruz and they only scraped by.
16. Morelia (+1)
The Monarcas welcomed their new coach – Pablos Guede, who watched from the stands – by shocking the Pumas.
17. Puebla (+1)
The Camoteros almost upset Cruz Azul in Estadio Azteca, but star striker Lucas Cavallini flubbed a late penalty kick.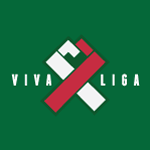 18. Juárez (-3)
The Bravos – coming off a bye – must earn points at Puebla on Wednesday if they hope to enjoy a lengthy stay up in Liga MX.
19. Veracruz (–)
The Tiburones have given up 16 goals in 5 games and an angry Querétaro visits the Port City next. Yikes!