Leon-Santos highlights midweek Matchday 7 line-up
Liga MX doubles up its calendar, with several intriguing contests in the midweek Matchday 7 schedule.
Matchday 7 is upon us rather quickly, the first of three midweek matchdays during the Apertura (the next is from Sept. 24-26). The marquee match-up is on Wednesday, when league-leading Santos travels to Leon to test their bona fides against the dynamic Esmeraldas whose offense has produced 4 goals in each of their past two games.
Elsewhere, América puts its undefeated record on the line against Pachuca tonight, while winless Puebla hosts struggling Juárez on Thursday.
As for coaches on the hot seat, Tomás Boy and his Chivas have a bye, while Toluca's Ricardo La Volpe relieved some pressure by guiding the Diablos to their first win of the season last week. Toluca visits resurgent Necaxa on Wednesday. Cruz Azul's Pedro Caixinha will be under pressure in his team's game at Tijuana as the Cementeros have been underperforming.
In Veracruz, however, I suspect coach Enrique Meza's job is safe even though the Tiburones have not won a league match in more than a year. Ownership likely would have a great deal of trouble finding anyone willing to take over that mess, so I assume "Ojitos" does not have to worry about getting sacked. On the other hand, Fidel Kuri and Co. might be fretting that Meza simply decides to thrown in the towel and preserve whatever dignity he has left.
To be fair, "Ojitos" does have his team playing hard. They are just overmatched. That will be the case again on Tuesday when Querétaro takes the field in Veracruz. The Gallos Blancos are coming off a 4-0 home beat down at the hands of Leon, their first loss of the season. I'd expect coach Víctor Manuel Vucetich has his guys ready to prove that their 4-1-0 start represents the real Gallos Blancos team.
Here are the key games of Matchday 7.
TUESDAY NIGHT
Pachuca at América
The Tuzos were at risk of wasting another season with Víctor Guzmán (the midfielder was recruited by several European clubs over the summer, but Pachuca management wanted another shot at the title while "El Pocho" is in his prime), until winning their past two games.
Coach Martín Palermo is still tinkering with his line-up thanks to the recent acquisition of midfielder Rubens Sambueza and the suspension of Colombian playmaker Edwin Cardona. The Tuzos need midfielders Guzmán and Erick Aguirre to step up and assert themselves against the Aguila and striker Franco Jara can't afford to be as erratic as he was last week.
They'll face a limping América side that has six front-line players out injured, including wingers Andrés Ibarguen and Renato Ibarra, both of whom picked up knocks on Saturday against the Tigres. Still, you always know you're in for a battle when you take on the Aguilas.
Coach Miguel Herrera will juggle his line-up to make up for the absences, likely starting with a 5-man back line since his squad is healthiest on defense. Striker Roger Martínez will bear the burden of the offense, surrounded by back-ups and youngsters Sebastián Córdova, 22, and Fernando González, 25, providing support in midfield.
WEDNESDAY NIGHT
Santos at Leon
The Game of the Week … and maybe the game of the season, if these teams play up to their potential (and if ref Luis Enrique Santander does his job adequately).
Santos is the league's highest-scoring offense but has scored just 2 goals in 2 road games. Brian Lozano and Julio Furch have been a two-headed monster on offense for the Guerreros and Erick Castillo is beginning to look comfortable alongside the pair. But it is the Santos defense that will be put to the test.
Leon is purring smoothly on offense, with skipper Luis Montes pulling the strings in midfield. J.J. Macías reaped the benefits last week of the team's clever passing, with Angel Mena, Joel Campbell and Jean Meneses taking turns serving up goals to their teammates.
To be sure, Leon has demonstrated some vulnerability on defense, primarily because holding midfielder José Iván Rodríguez has been slow to recover from an ankle injury picked up while on duty with El Tri this summer. His replacement, Pedro Aquino, missed most of last season with injury and he has plugged the gap admirably, but still does not look like a 90-minute man.
Cruz Azul at Tijuana
The Cementeros have a roster that says "Finalist," but they've played like a mid-table team through six weeks. Pedro Caixinha's team is 1-2-0 at home and almost lost to 18th-placed Puebla at Estadio Azteca on Saturday. The coach says his team played without heart and that is a direct rap on him (whether he intended it as such, or not).
Cruz Azul has just 1 road win in 3 away games and they'll need to find some scoring … and fast. Striker Milton Caraglio has just one goal from open play and new acquisition Brayan Angulo is chomping at the bit to show what he can do.
So far this season, Cruz Azul players seem content and entitled, doing just enough to take the lead, then lolly-gagging around. It shows with a 2-3-1 record and only 7 goals. Caixinha might need to light a fire under his club, but he has shown an inclination to stick with "his guys." A recipe for complacency, if there ever were one.
Tijuana opened the season looking like it intended to qualify for the playoffs again, sitting in a tie for 6th place after four games. Then came their bye, and the Xolos returned to action on Sunday at winless Toluca and promptly laid an egg.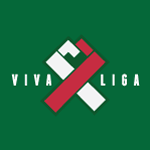 Forwards Ariel Nahuelpan and Camilo Sanvezzo are still getting familiar with each other, while showing signs of understanding that has produced some wonderful scoring chances. If Washington Camacho and Leonel Miranda join the attack effectively, the Xolos can find holes in the Cementeros defense.
THURSDAY NIGHT
UNAM at Monterrey
The Pumas had an embarrassing performance at Morelia on Friday, losing to the Monarcas just days after they fired their coach. Coach Michel González saw his team take 18 shots, but only 2 were on target. UNAM lacks finishing touch and that partly falls on the midfield's inability to provide convenient service.
Monterrey is coming off a tough 2-1 loss at Santos that ended its 3-game win streak and the Rayados can leapfrog the Pumas with a win. Coach Diego Alonso knows his team is capable of a Top 3 finish, but only if they take care of business at home. I think the Pumas are in for a long game.
Other matches
TUESDAY
Querétaro at Veracruz
Morelia at Atlético San Luis
Tigres at Atlas
WEDNESDAY
Toluca at Necaxa
THURSDAY
Juárez at Puebla
Bye: Guadalajara