10-man America steals point at Necaxa with late goal
Henry Martín played the hero, scoring the equalizer with just minutes remaining on the clock.
Not many teams are more dangerous than America when they are a man down.
During their championship season in the Clausura 2018, the Aguilas twice earned points despite being at a manpower disadvantage. They even found a late-game equalizer while two men down at UNAM. The hero back then on Aug. 25, 2018, was Henry Martín. He was at it again at Necaxa.
The Rayos will rue losing points so late in the match, the 2-2 result at home knocking them out of first place with only four games remaining, perhaps costing them a chance to finish with the No. 1 seed.
Necaxa wore themselves out creating scoring chances, but America keeper Guillermo Ochoa was up to the task, making a fantastic save in each half. When "Memo" wasn't denying the Rayos, they were misfiring on open shots. Striker Mauro Quiroga mishit a second-half header with an open net yawning.
Quiroga can be forgiven for his missed opportunity because he scored Necaxa's first goal to tie the game 1-1 in minute 72 and he had a splendid game against the rugged America defense.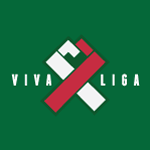 America opened the game in a defensive posture, searching for counterattack possibilities and pushing Necaxa wide, playing physical from the inside out. The strategy worked for a while, forcing the Rayos to make the extra pass, which all too often was not the right one.
The Aguilas went a man down in minute 38 when Guido Rodríguez charged cleats first into a challenge, clipping Claudio Baeza in both legs with his studs.
Necaxa moved their lines forward as the Aguilas sat back a bit further, switching to a five-man back line. The Rayos were patient, confident they'd find an opening soon enough, but did not do so before halftime.
America maintained a solid defensive formation as the second half got underway, occasionally flashing their dangerous fast break. In minute 67, winger Renato Ibarra stole an errant pass on the left flank deep in the Necaxa zone, cut inside onto his left foot and let fly from 22 meters, blasting past Hugo González and inside the far post.
Necaxa kept their poise and knotted the score 5 minutes later. Cristián Calderón – fresh off his solid showing for El Tri against Panama on Tuesday – lifted a perfectly weighted cross to Quiroga who eluded his marker and headed home at the back post. It was only 5 minutes after that when Quiroga missed the open net off a cross from Baeza.
Rayos fans did not have to wring their hands for long. In minute 82, Maxi Salas sped around his marker down the left side and fired a low cross that skipped past Ochoa before bouncing off defender Emanuel Aguilera and into his own net. Necaxa was up 2-1 with just minutes remaining.
That's when Henry Martín stepped forward. The Rayos were trying to run out the clock, but allowed America to gain possession and push forward down the left side. A long cross was sent into the box where Bruno Valdez rose at the back post and headed the ball back to the middle. Martín trapped with his back to goal and in the same motion swiveled quickly and sliced a scissors kick past two defenders and González for the stunning equalizer.
The result leaves Necaxa in second place with 25 points, 1 point behind Santos, although the Rayos have played one extra game. Los Electricistas will be taking their bye in two weeks' time while their closest pursuers – the Tigres in third (23 points) and Querétaro in fifth (21 points and a game at Atlético San Luis on Sunday) – have already had their bye.
America moved into fourth place (22 points), and they will be serving their bye on the final weekend of the season.