Reflections on the first leg of the Liga MX Final
Monterrey heads into the Gran Final with a slim lead, but could have – and should have – done more.
The host Rayados of Monterrey played nearly 40 minutes with a man advantage, finally snatching the go-ahead goal when Rogelio Funes Mori executed a spectacular bicycle kick in added time. They'll take that slim lead into the second leg of the Final.
The timing of the goal no doubt deflated América who were close to escaping the first leg of the Final with a 1-1 draw. But the Aguilas have overturned first-leg deficits in both previous series during this Liguilla (2-1 home loss to Tigres in quarterfinals followed by a 4-2 road win; 2-0 road loss to Morelia in semifinals followed by 2-0 home win).
But before we start looking at the second-leg of the Final at Estadio Azteca, let's take another quick look at the 2-1 result in Estadio BBVA Bancomer.
Breaking down the Final
Monterrey won the first game of the Final even though their midfield playmakers were decidedly underwhelming.
Rodolfo Pizarro, Carlos Rodríguez and Jesús Gallardo were mostly non-factors and Rodríguez recorded an own-goal. Typically, that would have spelled doom for the Rayados, but defender Stefan Medina scored a splendid goal off a set piece and the ejection of Sebastián Córdova in minute 53 allowed Monterrey to dominate possession during the second half.
Pizarro was kept in check, in part of his own doing. Sometimes he was crowded by teammates which allowed América to close down Pizarro with double teams. But the flashy midfielder was also indecisive at times or made poor decisions (personally, I'd love to see him try the give-and-go more).
Early on, Pizarro had a chance to lay off a pass to Medina on an overlapping run wide right, but opted to go 1-on-1 and was stripped of possession. He had just one signature moment, dribbling through a crowd near the top of the box but scuffed his shot, sending a soft bouncer right at América keeper Memo Ochoa.
Carlos Rodríguez was uncharacteristically imprecise. He sprayed a few passes and mishit a few others that were intercepted. His pinpoint accuracy was not evident. One of his few contributions came in minute 17 when he sent one of his trademark lead passes to Medina wide right only to have Medina's centering pass deflected out of bounds for a corner kick.
Finally, it's hard to say Gallardo didn't play well mostly because he simply was not very involved. The Aguilas didn't do anything special; Gallardo just didn't assert himself. He did have Monterrey's first good scoring chance, but Ochoa did not even have to make a save. Rodríguez found Pabón wide right, and Pabón dropped it to Medina whose return pass sent the winger behind the defense and his long cross found Gallardo on the back side. Gallardo brought the ball down and let fly from about 15 meters but Paul Aguilar blocked the shot.
Good team defense for Rayados
Monterrey held América to 2 shots on goal. Central defender César Montes gets high marks, midfielder Celso Ortiz was all over the place and Medina covered his flank very well before sliding inside when Montes was subbed out in minute 69. Left fullback Leonel Vangioni was also very solid.
Nico Sánchez was not so sharp but he'll have to improve in the second leg, especially if Montes struggles to recover fitness. Montes has been battling a knock for several weeks and aggravated the injury against Liverpool in the Club World Cup. He'll no doubt start, but he might not be fit enough for a full 90 minutes.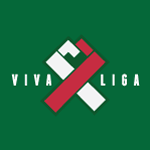 In goal, Marcelo Barovero made only one save, but it was critical as it came in minute 28 when the game was still scoreless. Off a free kick, Paul Aguilar corralled the ball at the top of the box above the far post and as two defenders moved in he dropped off a pass to Guido Rodríguez. Guido fired a quick shot on target and Barovero reacted quickly, diving to parry the ball aside despite being partly screened by a teammate.
At the other end, Ochoa had an easy night through the first 45 minutes, seeing just two soft shots from the Rayados. Medina's goal came in minute 45+1 and there was nothing Ochoa could do.
Memo made a big save came in minute 70, however, getting his right hand on a low shot by Pabón that was ticketed for the far post with the score tied 1-1. Ochoa then made a fabulous reflex save off a Vincent Janssen header in minute 90+1. Gallardo gathered the rebound at the side of the left post but his shot zipped harmlessly across the goalmouth.
Subs make an impact
For Monterrey, Janssen made a difference, chasing down loose balls and keeping the ball circulating. He came in after América went down a man and made his presence felt. He'll surely see action in the return leg of this Final.
Miguel Layún and Maxi Meza showed their quality when called upon. Layún took the free kick that led to the winning goal and Meza displayed his typical two-way play.
Aguilas coach Miguel Herrera was forced to make a change in the first half due to Andrés Ibargüen's injury and sub Roger Martínez made several sparkling plays. He might get the starting nod in the return match though "El Piojo" has plenty of options off his bench.
Fernando González entered after Córdova was red-carded as the Aguilas were forced to revert to a more conservative alignment. He helped shut down space in front of América's back four, though he might not see the pitch in the return match unless the Aguilas are protecting a lead.
Nico Benedetti came on late and just missed playing the hero just 2 minutes later. The Colombian led a rush forward and tried to slip a pass to the opposite side to a trailing teammate. His pass was blocked and Benedetti recovered it with space. His shot from the top of the box just missed the left post by inches.
Ref relies on VAR
Luis Enrique Santander came in for some criticism for the manner in which he used the video assistant referee. Medina's equalizer was initially ruled out for offside but VAR buzzed down for a review. Santander declined to look at the replay himself – as is the protocol – and let VAR make the call for him.
The ref followed protocol for the red card incident. Santander whistled the foul and showed Córdova a yellow, but then went to the screen to view the foul after VAR notified him to take a closer look. A red card was merited and he corrected his call.
América also felt aggrieved at the no-call just before the winning goal, but replay seemed to show the officials got it right. Ochoa punched out Layún's free kick at the edge of the six-yard box as Rogelio Funes Mori flashed by. Ochoa felt he was fouled by the Monterrey striker (who scored the winner seconds later) but the review indicated Ochoa was actually contacted by teammate Guido Rodríguez.
César Ramos will carry the whistle in the return match of the Final in Estadio Azteca.